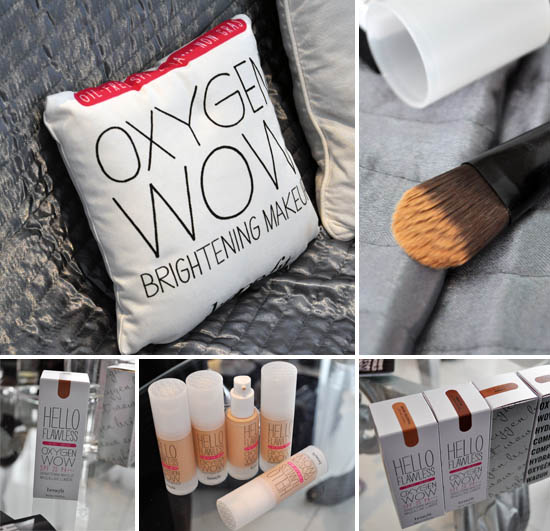 We've already previewed and then um, we previewed a little more but here's the actual real honest-to-goodness gen on Benefit's March 23rd launching Hello Flawless Oxygen Wow Foundation SPF25, €35. Bit of a mouthful of a name for sure, but hey, they wanted to make sure they got all the goodness in the title.
Watch the product being applied by Benefit's UK and Ireland lead makeup artist
And there are quite a number of boasts for this buildable, sheer-to-medium base. In nine shades, this liquid foundation was badly needed in Benefit's product lineup and it's made to match the brand's existing Hello Flawless cream-to-powder, so you can layer 'em up if you want. If you don't - don't. At the press launch I went to yesterday much was made of the necessity of using a foundation brush with this but look, brands want to sell you these things. If you want to use one, do. If you don't - again, don't. I only use a brush for night time these days and with a base as fluid, sheer and silky as this is, fingers are gonna be just fine for me personally.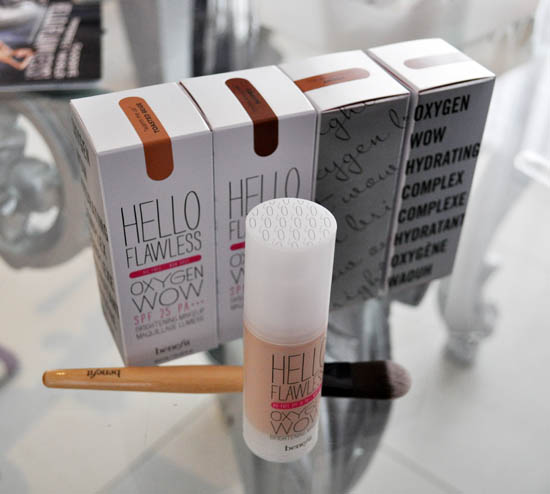 The boasts the brand has for Hello Flawless Oxygen Wow are very impressive: SPF 25 UVA and UVB protection (they reckon they are the only foundation brand to offer this level of matching UV at SPF25) are just one. That'll tick a lot of boxes for many people to begin with. In addition, the shade range has decent pale, medium and dark tones on offer. Then there's vitamins, peptides, oxygen for cell metabolism and turnover and an oil-free promise. I'm also fairly sure it's fragrance free and the finish is a light satin that sets.
Here's a nice touch: you get a little sample of Porefessional in each box, to have a go of in case you've never tried it - it's currently the number one best-selling primer in the prestige bracket in the UK, apparently and has been a runaway hit for the brand.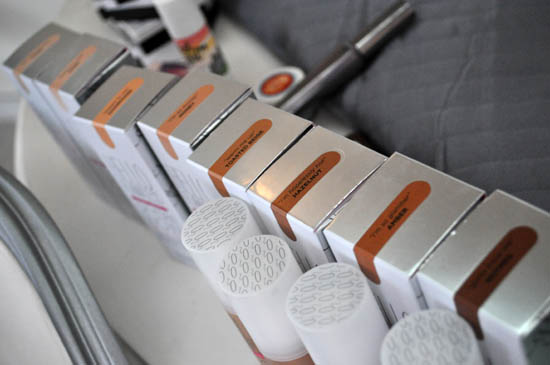 8 of the 9 shades in the Hello Flawless Oxygen Wow Foundation shade range

But you know - with similarly-priced brands in the luxury space like Lancome and Chanel recently bringing new base with 18 and 16 shades respectively to counter and even Avon arriving with a new offering that comes in a similar 16, nine just doesn't seem like a whole heap, especially when you're paying €35.
Advertised
On the plus side, formulation-wise, the brand say that "it's our single greatest formula," and it was three years in development. None of that would be of any use if they'd packaged it badly though: you can throw expensive ingredients at a product and if you put it in a pot well, pfft ... forget about it doing anything much by the time you're at the end. This though? Smart travel-proof thermoplastic packaging is non-crack and hygienic and the pump is very good and 'dosable', so you get a face-covering amount with each press.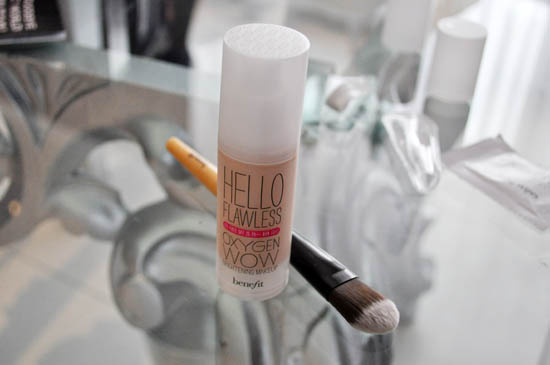 Fitting into Benefit's brightening category, if you love things like B.Right Radiant Skincare and the illuminating pencils, then Hello Flawless Oxygen Wow is pitched firmly at you.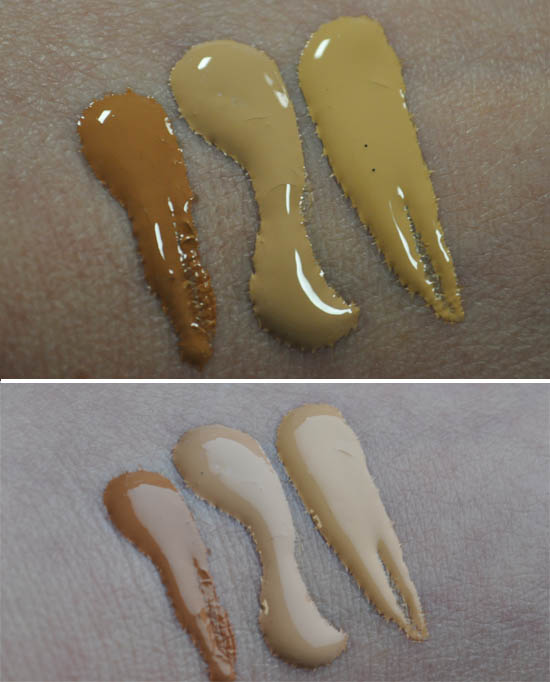 Swatches of I'm Hopelessly Hot Hazlenut, I'm so Money Honey and Cheers to Me Champagne taken in artificial light (top) and natural light (bottom)
Now - what's gonna suit? Above you can see some quick swatches for three I got in my take-home bag but I've been shade matched to Believe in Me Ivory, which is the palest colour in the lineup. The second shade, I'm Pure 4 Sure Ivory, was also ok, though slightly darker. There seems to be some pinker-toned offerings, but lots do have a yellower base from my quick scan about yesterday morning.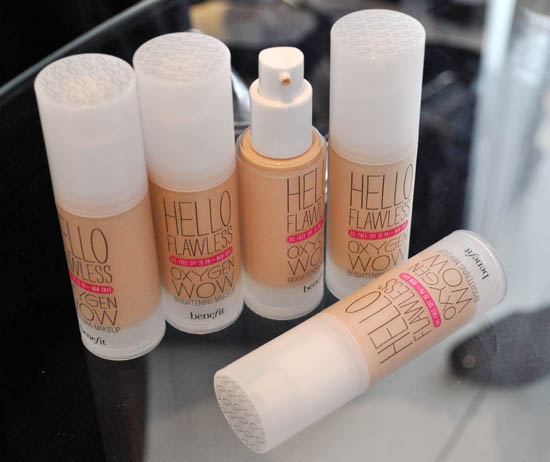 Some of the paler shades in the range
Oxygen Wow then, probably isn't going to be a goer for the very, very palest of the pale - but in general I'd be the first or second offering in most brand's ranges, so as a rule of thumb based on me, most Irish gals with Celtic tones will probably be accommodated by it judging on my shade matching experiences.
Mine will be out to me in the post soon as far as I know, so I'll update you with my thoughts on it - but fingers crossed this will be a goer. On paper, based on swatches, what I've seen so far and the texture and finish, this definitely seems like a product that ticks all my boxes: sheer to medium, some skincare attributes, pump dispenser and dewy, glowy result.
Advertised
Nice one Benefit!