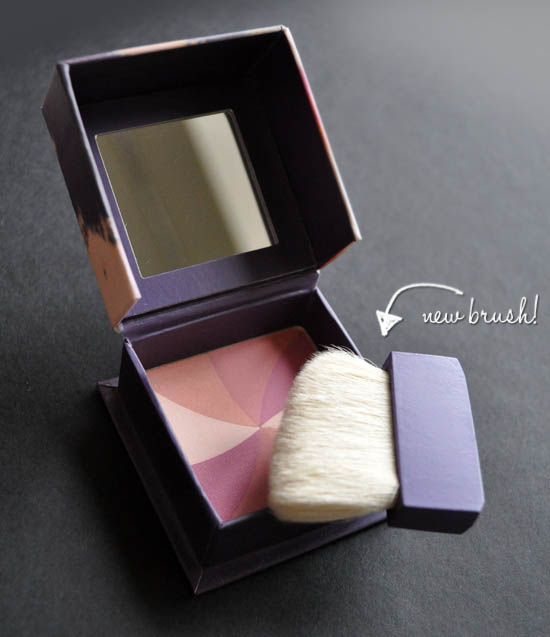 We had a gander at the press shots for Benefit's February-launching Hervana, €33.50, a couple of weeks ago and now, ladies and germs, here it is.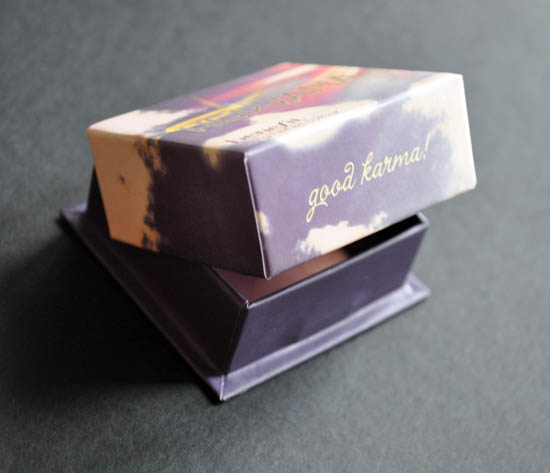 Designed to give good karma, does this powder take you to a new plane of understanding and the perfect peace of the state of mind?
Eh, dunno, but it's very pretty! Four shades of lucky shell, divine peach, heavenly rose and berry swirl together in the box, which is the new-style presentation with an integrated lid and mirror, and here's some news: Benefit has upped the ante with the supplied brush. It's now softer and angled. I'm still using my own brushes out of preference but it's good to see them listening to their customers - there were always grumbles about these.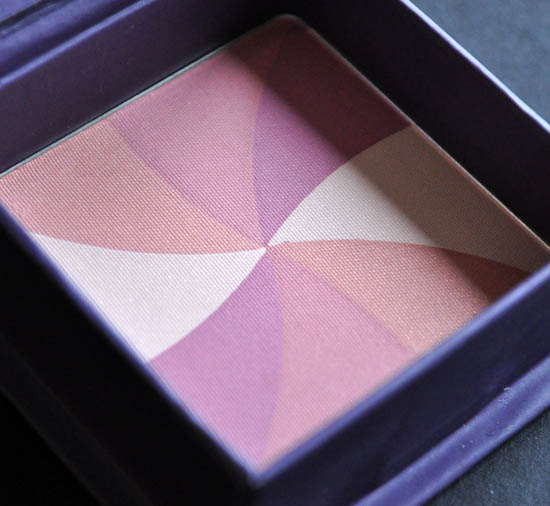 Advertised
So, what's different about Hervana? Where Coralista and Bella Bamba are all about the high-octane pigment and sparkle, this delivers an almost matte result that's very sheer.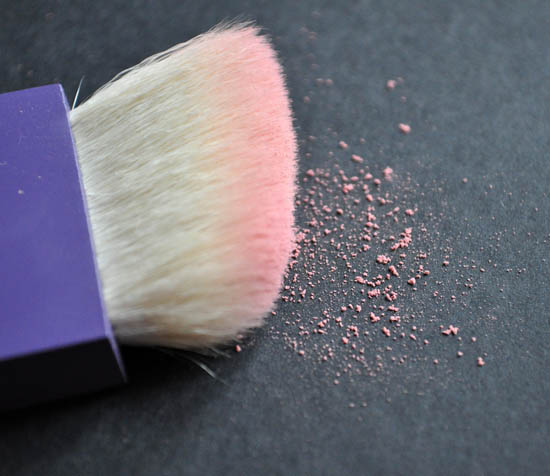 So sheer, in fact, that it barely showed up on a hand swatch, so we'll have to take a gander at how it looks against some black paper. Oh - it also smells delish. Different from Coralista, but also sweet, this is yum.
At first I though this would be a little pink for me - being quite pale and tending towards flushed cheeks, pink blush can make me look overheated. But because there are a couple of segments of peach and coral in there, that gives it a candied finish that's flattering. The sheerness of the result really helps too - this is a great pick for anyone put off by the strong finish of its immediate predecessors.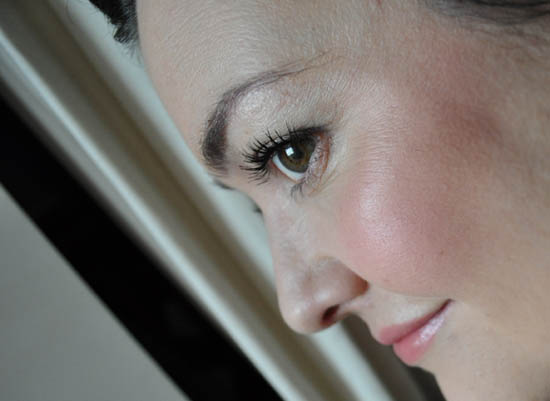 Advertised
And there it is on my very own cheeks. It's soft-looking and only the teeniest bit shimmery - and I really do mean the smallest bit, there is no obvious glitter in this at all. Really pretty. I'm a fan.
Will you let Benefit take you to Hervana in February?