 So last week we had a bit of an issue with one of our favourite cosmetic brands and their latest blusher.  And it was all down to size.  Isn't everything?
Benefit were decent enough to send me an email explaining their side of things.  Now I didn't ask them to and this is actually one of the things I love about Benefit.  They really do care about what we all think - and honestly a lot of brands wouldn't give a toss.  I could tell you some stories.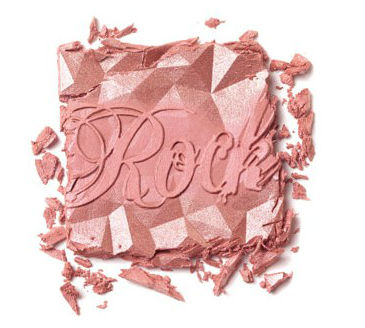 So here we go.
Hey gals…we understand your concerns regarding Rockateur sizing; however, we've never made any secret of the fact that our box o' powders are different sizes in weight terms, it's actually printed on the front of each box.
Yep absolutely true.  And that's the main reason they didn't need to respond: the size of the box is misleading because you might assume it contained the standard amount of product: but the weight is printed right on the front of the box.
This is because of two main reasons; firstly, experience showed us that some of our soft formulas have a tendency to 'crack up' if the 'pan' in which they sit is too deep.  The second reason is simply down to the different formulas in each.
This tallies with our experience too: some of the blushes break up long before you hit pan.  So yes, they probably did have to have a rethink about the weight issue but wanted to keep all the boxes the same size for aesthetic reasons.
Advertised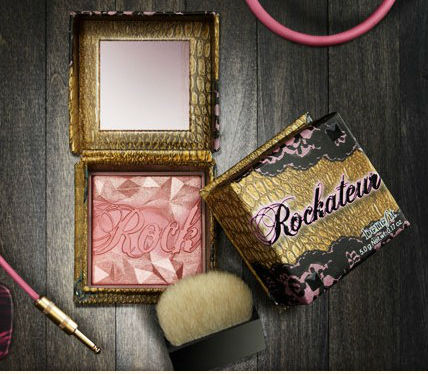 Rockateur is made differently from the rest of our boxes o' powder. It uses a brand new 'prisma technology' that combines all the best features of baked, powder, cream and liquid blush, to create a brighter, purer pigment. This results in a truer color with high superlative payoff.

Another feature of Rockateur is the custom brush has been updated for a more even application.  All this is reflected in the size, rather than in an increased price.
It's more expensive to make so that's fair enough.  I loved this blush from the first time I used it - it's absolutely gorgeous, shimmery and infused with subtle colour.  When I first reviewed it I was (excuse the pun) swept away.  But still, does that make it worth the price?  Benefit continue:
So while the weight might be different what you get is a very high quality product which will still be very long lasting.  Just one sweep gives a show-stopping rose gold "rush of heat."

Our experts wore Rockateur and found that the amount of powder lasted as long as other Benefit Boxes o' Powder. So have no fear, it'll rock on…and on and on. . .
I obviously haven't got anywhere near the end of my blush - but I CAN tell you that it's a fab product and I've been wearing it non stop since I got it.  I'm more than inclined to believe that it will last though and the reason?  Benefit haven't let me down before.  I love the brand. (But we'd still like their Irish prices to come down).
We hope that the amazing results you can achieve with Rockateur will prove to you that our 'latest and greatest box o' is worth the price.''
Advertised
Let me reiterate: it's HIGHLY unusual for a brand to reply like this, to bother to explain to their customers: in fact I've been bawled out of it on the phone more than once for daring to criticise a product.  For real.  You can imagine how much love I have for a brand after that.
So lets give props to Benefit, appreciate them for their reply and let's also give this blusher another chance and a good run for it's money (so to speak).  I pledge to wear it every day and see how long it lasts and I'll report back at the end of it and let you know then.  Fair enough?