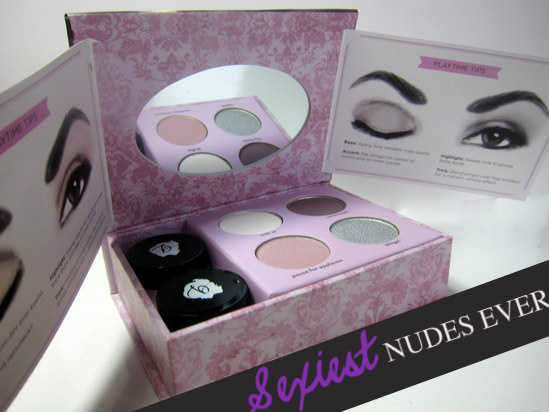 We sneak-peeked these before Christmas and today let's have a gander at my favourite of the three new eye palettes from Benefit. Sexiest Nudes Ever (don't google that on its own, kids) really surprised me with its unexpected combinations of colour, texture and finishes - it's got everything from creams to powders, mattes to metallics and satins to shimmers!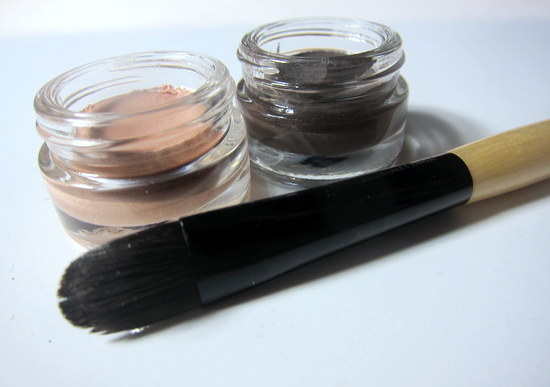 The cream shadows go on perfectly with fingers, or this Benefit concealer brush
And that's the real beauty of these clever little kits, right there. Mixing textures has always been a trick employed by makeup artists and beauty buffs but this year it will be bigger than ever (as predicted in our trends post for 2013!). Kudos to Benefit - these sets are well designed, expertly thought through and play perfectly on the textural trend.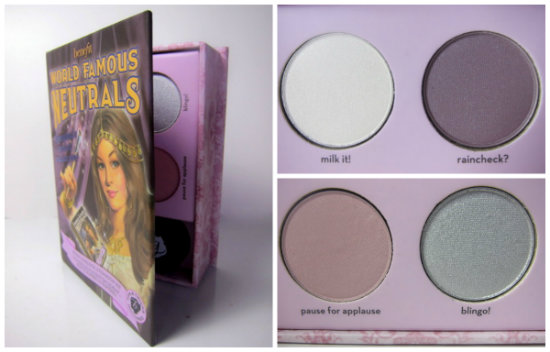 Quirkily designed like a pack of tarot cards, each palette comes complete with a decent sized mirror in the lid, as well as a Tips & Tricks card. Oh, and this time the products are removable, so you can reuse the box later - a nice little touch, especially if you're a hoarder like me.
Advertised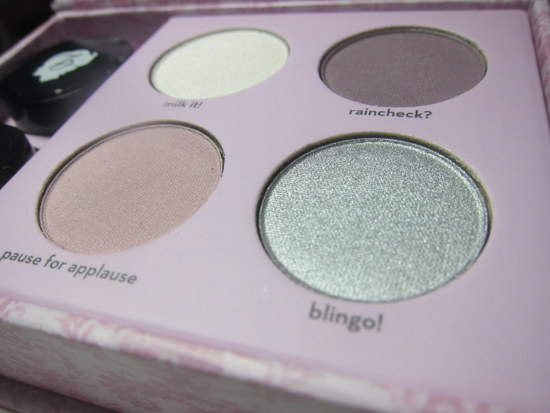 The kits come with two Creaseless Cream shadows and four Longwear Powder shadows. Here, the creams are Bikini-tini (a pale shimmery champagne/peach - the name strikes the fear of god into my post-Xmas bod) and Holy Smokes! (a dark greyish brown), along with powders Milk It! (a satin white), Raincheck? (a brownish purple - a bit like Hustle from the UD Naked palette, but demi-matte), Pause for Applause (a matte dusky pink) and Blingo! (a silver shimmer).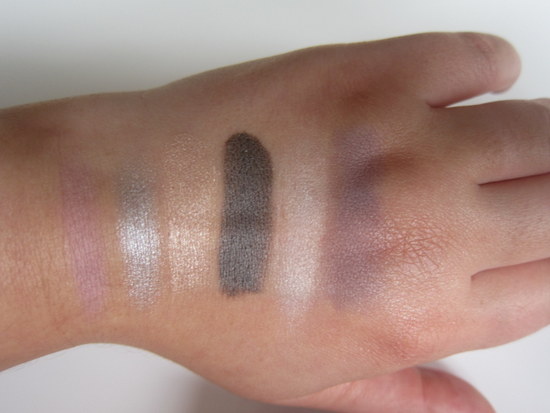 For me the standout is Holy Smokes, which is a total stunner, but the beauty of the set is the way everything works together so seamlessly. The creams are so easy to work with and the powders layer and blend perfectly over the top, for a look that has real dimension and depth. Plus, layering powder over cream has the added bonus of being longwearing to the max. The suggested colour combinations are not what I'd initially have gone for - the shimmery champagne with the dark purple for day, for example - but to try them is to love them, and I still have several other combos planned out in my head to attempt.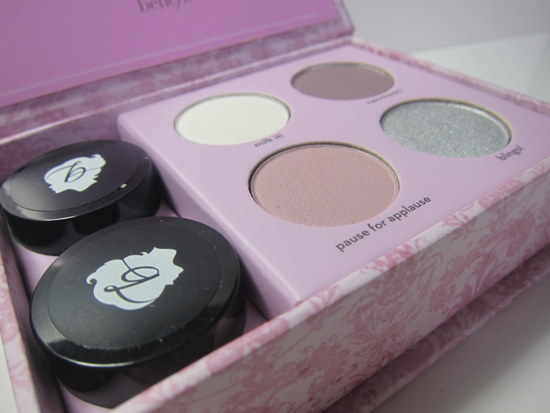 Available from March, these are priced at €34.50 - not too shabby for 6 products that can be used together in a myriad of different ways. This one will be joined on counter by its two sisters - Easiest Nudes Ever (described as soft and flattering), and Most Glamorous Nudes Ever (rich and illuminating). Check 'em out here.
Advertised
Benefit have a smash hit on their hands with these ones, I reckon - what say ye?