 To prime, or not to prime: that is the question I'm asked on a regular basis by all my clients. I vote yes, possibly because my degree in Model Making and Special Effects has taught me that the only way to get a flawless finish on your end piece is to make sure the prime is perfect. If it's not, sand it back and do it again (the inanimate model, not your face).
I suppose my mentality behind that system has always stuck with me and followed me into make up. If you want something to be flawless, you need to make sure the prime is right. Which brings me to eyes, the windows to your soul. A good eye lash primer is the key to lash lusciousness and as a bonus it also makes your mascara way easier to remove.
So without further ado, my best lash primer for 2015 is:
Benefit They're Real Tinted Primer €26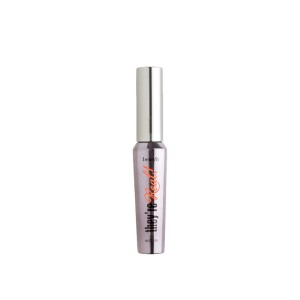 This won the annual title for a good reason. It's tinted. Which is amazing. Why? You can wear it on its own, creating a mink brown natural effect, but it stays soft so you can apply your mascara of choice over it and it won't clump. This means you can easily turn your day look into a night look in one easy step. It's also water resistant, it's enriched with vitamins, it lengthens and it separates. Which, in fairness, will always be a winner for me.
Advertised
In second place it's. . .
Estée Lauder Little Black Primer €24.50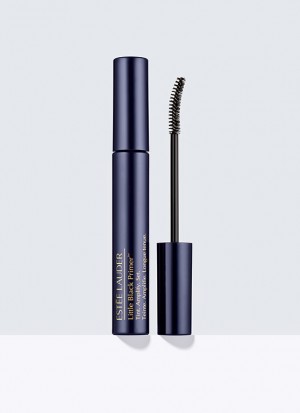 Again, it's a tinted primer but this one is black. It coats the lashes and gives a brilliant base for volume, curl and length. This one it's great for those of you who already favour black mascara, but want to wear it in a more natural way. It's a bit close to a natural finish mascara for me, but it has water resistant properties in it, which I like. It can also be used as a top coat for any other mascara to lock it and create a more long wearing, water resistant and smudge proof effect.
Advertised
I've also chosen my two favourite mascaras of the year, which you can find here.
Are either of these on your beauty wish list? Will lash priming be your 2016 New Year resolution?