 It's that time of year again and I don't know if you feel the same way as I do about it, but this year flew by like a bat out of hell (I say Meatloaf is festive).
And this time of year brings me to my product awards for the best beauty products launched in 2015.
I tested oodles of them so it was a difficult decision to pick a winner as two are vying for my affections. But after much debate and chin-stroking, I am going to have to give the award to none other than, drum roll please....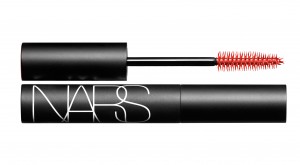 Nars Audacious Mascara €26
Why, you ask?
Well, this little gem comes with a criss-crossed rubber brush, which lengthens and pulls your lashes upright and to the max. This leaves you with fluffy, full and fabulous lashes. Pesonally I love a thick, voluminous, full lash - basically, the more the merrier.
And Nars ticks all the boxes. It doesn't smudge or end up contributing to the dark circles under your eye throughout the day and best of all, it's easy to remove at night without too much rubbing or scrubbing.
The best part was that everyone kept asking me if I was wearing false lashes and I think that was what gave this one the slight foot ahead.
Advertised
And my second place mascara of the year award goes to.....
Estee Lauder Sumptous Extreme €26

It was a close second with this one because I really enjoyed the effects of this mascara. It lengthened, volumised and kept my lashes in check all day with no smudging. And it was easy to remove and it didn't clump.
The only set back was that it didn't last as long than Nars did; maybe I was applying more of the product to get that fuller effect. It's an amazing mascara though and I can hardly fault it.
Advertised
It's especially amazing when you team it up with the Estee lauder Primer. An additional expense I know, but I really think it's worth it.
Are you going to try either of these favorites this Christmas? Which 2015 mascara gets your vote?