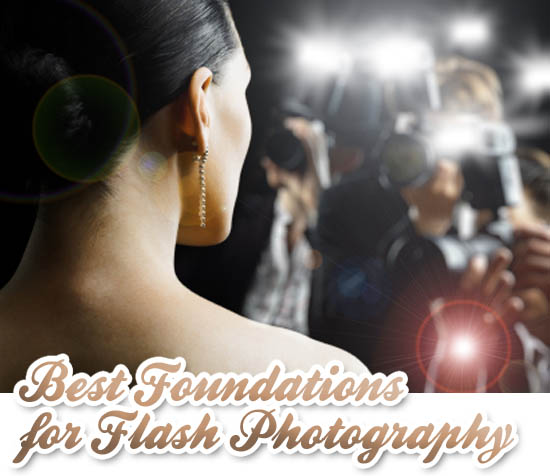 This is one we're asked time and time again: "what's the best foundation to use when you're going to be subject to a camera flash?"
Since the advent of Facebook and everyone, everywhere, suddenly having to be camera-ready at the drop of a hat, it's no longer mainly a bridal concern. So, we decided to ask some of Ireland's best-known makeup artists what they'd advise from a professional point of view.
Here's what they said - and we've got some extra tips and tricks too.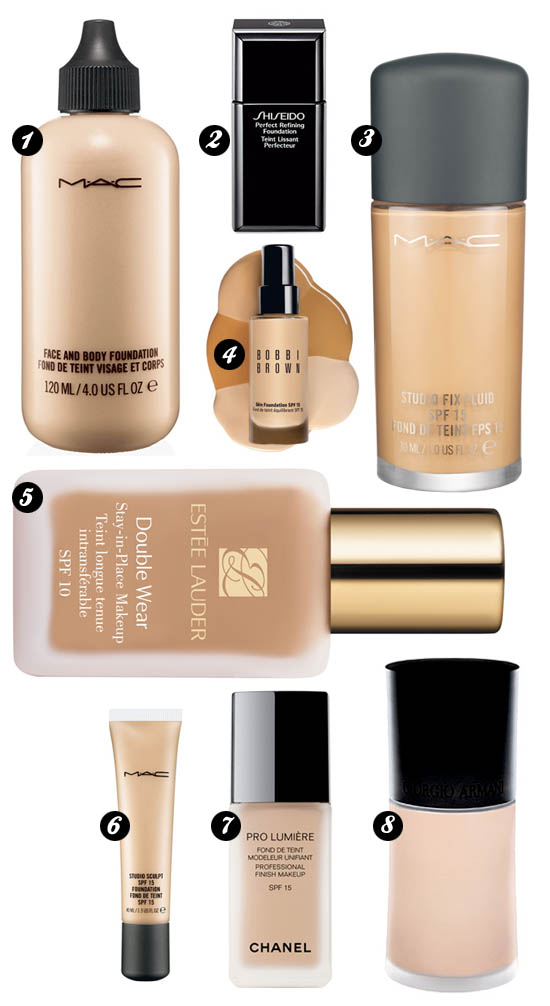 Leonard Daly, www.leonarddaly.com
Now, my answer may be controversial, the foundation is not as important as the setting powder! Whenever I'm doing makeup that is going to used for a shoot with flash or a bride I always use Translucent Loose Powder from Shiseido, the best on the market, then I make sure to have a blotting powder for when I'm finished; if it's a bride  I make sure that they buy a blotting powder. My favourite is MAC Blot Powder in compact form, it's available in lots of shades so make sure you get the perfect match. I have two foundations that I use 90% of the time: MAC Face and Body (1) and Shiseido Perfect Refining Foundation (2). Shiseido's offers a bit more coverage, then use a nice concealer, try MAC's Pro Long Wear or Laura Mercier's concealer.
Advertised
Derrick Carberry, www.derrickcarberry.com
The two main foundations I use in my kit are Face and Body (1) and Studio Fluid Fix SPF15 (3), both from MAC, with MAC pressed powders.
Zoe Clark, www.zoeclark.com
That's a nearly impossible to answer as it really depends on the skin type. But my number one favourite for fashion shoots is MAC Face and Body (1) with light use of concealer. For every night flash photography it so depends on the skin type. Top favourites are MAC Face and Body (1) and Bobbi Brown Skin Foundation (4).
Aisling Eyre, www.makeupbyash.com
Anything with a low oil content, as often it's the oil that creates the shine! Liquid and matted well can be the solution. For skin that will shine very quickly I use Estee Lauder Double Wear (5) with a light hand. You can actually feel it drying up oily skin! Another approach might be to allow moisturiser to 'sink in' for about 20 minutes before applying foundation, leaving skin slightly less shiny to begin with!
Ellie Balfe, www.elliebalfe.com
I always use Armani Luminous Silk (8), MAC Face and Body (1) or Studio Sculpt SPF 15 (6) and Chanel Pro Lumiere (7) (although I know it's being discontinued). The reason being that they have a semi-matte, slightly luminous finish which always looks best under flash. If a finish is totally matte, the flash makes it look too flat and dull and very unflattering or ageing. However, if a finish is too sheeny or luminous it will look too shiny and slightly unnatural. It can also take away from any other detail in the makeup such as contouring - a bit like as if you applied Touché Éclat all over - not good!
If I had to choose one from three, it would be Armani Luminous Silk. I'm pretty loyal to it, and tend to mix it with a teeny bit of hydrating primer if someone has drier skin. Overall its coverage is adaptable and the finish under flash - or any lighting - is great.
Advertised
Simone Gannon, www.simonelovesmakeup.com
There are many foundation on the market that are suitable for flash photography but the best one, in my professional opinion, is MAC Face and Body (1). It's a light, natural looking SPF-free formula, that's buildable, waterproof and long lasting. It provides a flawless finish that looks beautiful in photos with no sign of the dreaded 'white mask' effect.