 Did you know makeup artist Bobbi Brown, the founder of Bobbi Brown Cosmetics has started a new beauty supplement brand? Here's everything you need to know about it.
What is Evolution_18?
It's a "lifestyle inspired wellness line" which sells beauty supplements and boosters.
According to their website, it's "designed to target a wide range of beauty concerns" and "formulated with clean, high-quality ingredients".
Brown says the brand "was born out of the fact that I [Bobbi Brown] absolutely see a difference when people start doing better things with their health".
She says that "Supplements are important to add to a normal lifestyle, increasing our intake of key nutrients".
What products are available?
There are 15 different products in the collection however only 7 of them are currently available in Ireland.
Beauty Gummy Gummies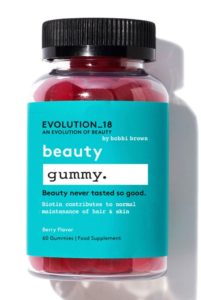 These berry flavoured gummies contain Biotin which contributes to the normal maintenance of hair, skin and nails.
Beauty Glow Capsules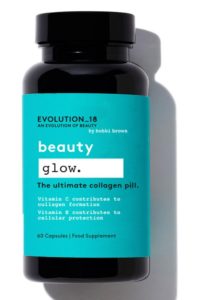 The Beauty Glow capsules are formulated with collagen and vitamins C and E to help fight the signs of ageing.
Beauty Collagen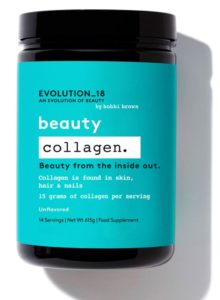 Advertised
Beauty Collagen is a powder you mix with water which has bovine collagen peptides to help your skin, hair and nails and added protein to nourish muscles.
Beauty Grow Capsules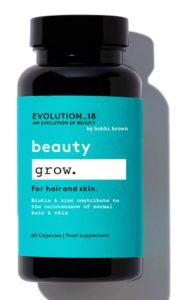 The Beauty Grow capsules contain a unique blend of collagen, keratin, biotin and zinc for gorgeous and healthy hair, skin and nails.
Beauty Bubbles Collagen Tablets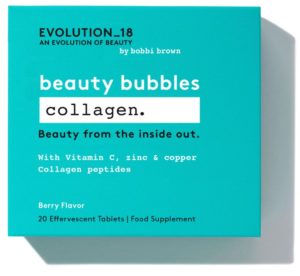 The berry flavoured Beauty Bubbles Collagen tablets are designed to build collagen and elastin and contains vitamin C, zinc and copper collagen peptides.
Beauty Blend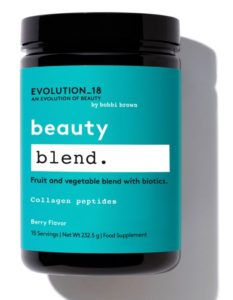 The berry flavoured Beauty Blend powder which you mix with water is designed to leave you with glowing skin and contains over 30 fruits and vegetables as well as collagen peptides.
Beauty Bubbles Recharge Tablets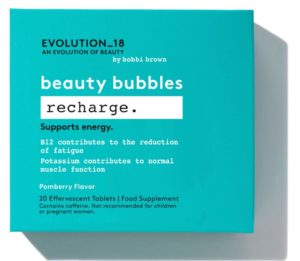 The pomberry flavoured Beauty Bubbles Recharge tablets were developed to keep you feeling energised by helping to lock in moisture and provide cellular protection.
Where can I buy it?
Evolution 18 can be found in Boots stores nationwide or you can purchase any of the products online via the boots website or the brands own website.
Advertised
Will you be trying out any of these new beauty supplements?