 We get sick of the letters. The constant letters. It's like an episode of sesame street. Still, at this time of year, with those four days of sun we'll get before September prematurely arrives in early July, foundation can be too much. It just won't stay put, and it feels masky on the face, which is disgusting on a hot day.
Here are a few alphabet creams that are lovely, sensible buys (except for the really pricey one which is divine but not very sensible, so sorry for that one in advance):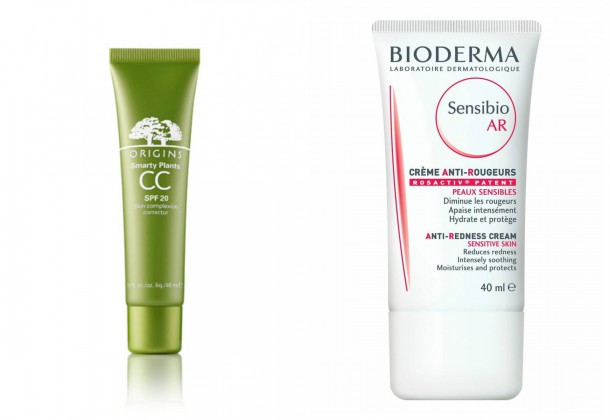 Origins Smarty Plants CC SPF 50 (€40)
Now I understand that this is very pricey, so there's only one kind of woman I'd recommend it for - women over thirty who wear a really light base every day. Though the cutesy name does, I confess, please me mightily, I wouldn't recommend it based on that alone. Forty Euro isn't occasional makeup money, but if you like something light, nourishing and colour correcting with protection every day, then this is for you. Do swatch before buying - the shades are slightly darker on the skin (by maybe half a shade) than they are in the tube.
Bioderma Sensibio AR BB Cream (€19.90)
Again, this isn't cheap, but it's specifically for extra dry and sensitive or rosacea-prone skin. Rosacea can crop up at weird times - during changes of weather or with hormonal changes like pregnancy, menopause, or at other times. With SPF 30, it protects and soothes angry red skin while offering the comfort of coverage.
Advertised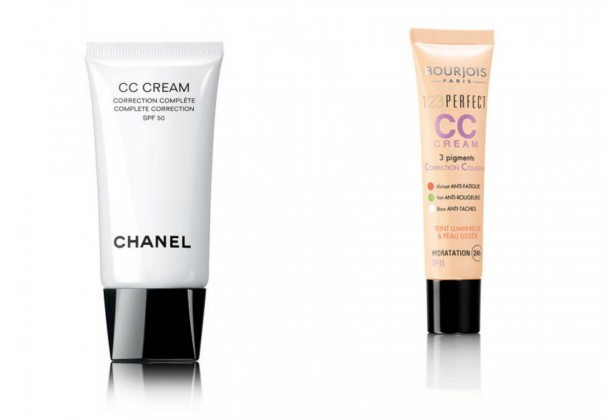 Chanel CC Cream SPF 50 (€60.50)
This divine goo is prohibitively expensive. I like to think that mature ladies who like a light base get to a certain age when they feel entitled to buy themselves lovely things. At least, that's what I'm hoping. There's a more comprehensive review here. This is brilliant for younger skin too, but if you have a college education to pay for, or a family requiring food (selfish feckers), then this might not be within a feasible price range.
Bourjois 123 Perfect Colour Correcting Cream (€10.49)
I love this stuff. Very affordable and offering really impressive coverage, this CC Cream is a brilliant buy. There's a comprehensive review of this impressively high coverage light base here. This will cover skin on a bad skin day without offering heavy coverage which the sun will only melt off anyway. This is a lovely option for people with a hormonal breakout, or acne - your skin is covered, not smothered. BB and CC creams are frequently accused of being tinted moisturisers by another name, but this is nothing like that. Give it a swatch - the texture speaks for itself.
Are you converted to alphabet creams? Or are you still baffled by their annoying names and tinted moisturiser-like textures? What's your favourite? To the comments!
Advertised