 We were knee-knockingly excited by the opening of Dublin's Benefit Boutique last October. It's a magical pink land of optimism, so I was delighted to return there this week for the launch of Benefit's new base - Big Easy Multi-Balancing Complexion Perfector.
Not quite a foundation, not quite a BB Cream, Big Easy is certainly an interesting product. Claiming to be 'bigger than BB', it has a liquid to powder formulation. It goes on smoothly like a cream but sets to a velvety powder finish, definitely offering more than a BB cream would in terms of coverage. Big Easy doesn't feel like a BB cream, but it is lighter than a foundation.
And in usual quirky Benefit style, we were treated to an acrobatic show to demonstrate the four elements promised by Big Easy!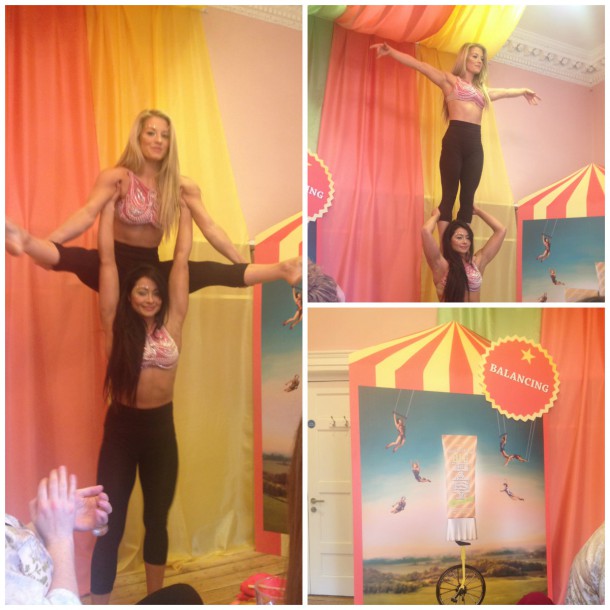 This product makes four claims:
Balance -  it hydrates dehydrated skin while controlling oil.
Self-Adjusting -  it alters to your natural skin tone to blend naturally.
Perfect -  it smooths and evens the complexion, setting to a powder finish.
Protects -  it contains broad spectrum UVA and UVB protection SPF 35.
Advertised
It does indeed have oil regulating properties, which is why the dry-skinned among us should avoid this one. You'll just end up looking cakey. For oily and combination skins, though, this is a great option.
I think that the self-adjusting thing is mostly nonsense. A product will not lighten or darken itself to match your skin tone. All six shades in the Big Easy range do seem to have quite neutral undertones, though. So in the sense that it will sit well with either pink or yellow undertones, you might call it 'self-adjusting'. Still though, that claim doesn't seem necessary - the product is good; high falutin' claims of magic matching power really aren't needed.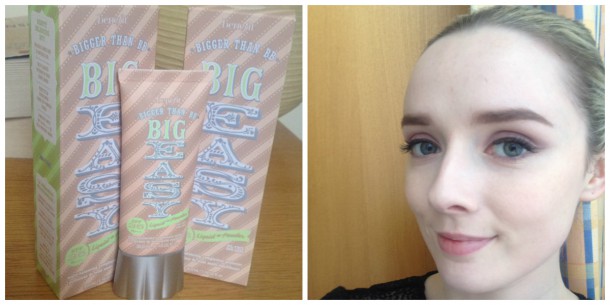 It proves to be a nicely perfecting, natural looking base,  and a good dollop of SPF in a base is always going to make us happy!
I'm also very pleased with the shade variation, despite the range containing just six shades. This range does actually cater to Irish skin. If you witnessed my 'Loompagate' shade mismatching incident earlier in the week, then you'll appreciate the value of a good colour match. So rest assured, pale Irish ladies, Big Easy is a product you'll actually be able to wear.
Advertised
This is a lovely, easy, lightweight everyday product. You really can't go wrong with it.
Benefit Big Easy Multi-Balancing Complexion Perfector will be available from April for €37. Will you be giving this product a go?