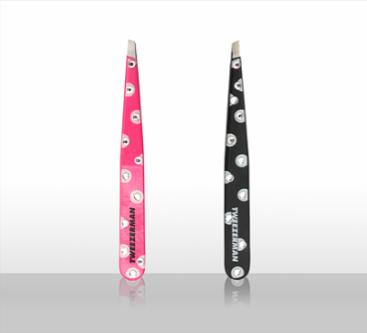 It's hard to put a price on the value of a perfect pair of brows, but how much would you really shell out for a tool to keep pesky wayward hairs at bay?
Up to a tenner? Maybe - just maybe - up to fifteen quid if it was payday and you fancied a little treat?
How about €34.45 plus shipping? That's how much a pair of Tweezerman's celebrated slant tweezers embellished with super sparkly Swarovski crystals will set you back at asos.com. A limited edition release, there's a choice of pink or black with clear crystals in a polka dot stylee pattern.
Advertised
Even my inner magpie, which usually goes "OoooOOOooooooh!" when faced with something shiny, is saying "Jeez, that's a bit much, innit?"