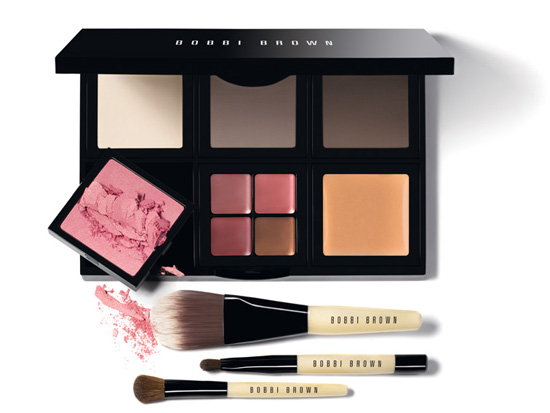 Well, that's the biggest amount of alliteration I've ever managed in a post title,  I think.
Last year we took a look at Bobbi Brown's new custom palettes concept - refillable three, four and six pan compacts you could design with any combination of blush and shadow.
Shortly after that, they added lip options with little flippy lids to keep them clean, and now the brand has made their foundation sticks available in a click-in compact form too. What does this mean for the savvy beauty buyer? Well, it basically allows you to build a one-stop-shop of products and colours that you love and which, more importantly, actually suit you.
Advertised
This is what's known as an investment purchase - you will lay down a close-your-eyes-and-hand-over-the-plastic amount of cash in the first instance, but the pans are big - I, ahem, just got a tape measure out and they are about 3.5cm on a side, so there's a lot of product there. I'm still using my two-blush two-shadow selection almost a year later, and there's loads left.
I'm not just inventing this 'investment' thing as an editorial angle either: apparently staff at the Bobbi Brown counter at Selfridges in London have clocked a trend - over the past number of months, a 'significant number' of women have opted for the custom palette.
In response, the brand has just added the new foundation pans in 20 shades, €20, as well as three lip quads, €21.50 a pop, and shimmer blush in two shades for €26 each. The six pan palette will set you back €15. What do you think? Is this a beauty buying approach you can get behind, or do you like your little splurges too much?