 Neat and compact: this A/W sees another brow box hit the market.  A  clunk n click eyebrow kit in Bobbi's signature black shiny packaging makes this a a cute little  portable brow box.  Containing a double sided mirror (magnifier and normal),  two eyebrow shades, plus a mini tweezers and a stiff angled eyebrow brush, this box of tricks comes in two different shades, dark and light.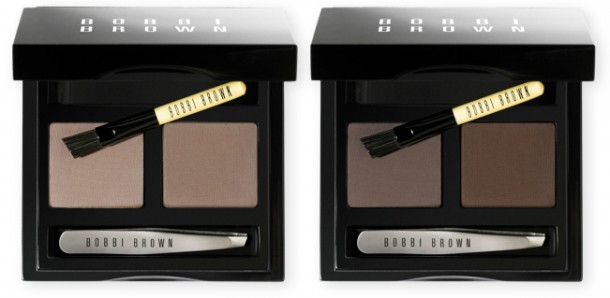 Only one thing really.  Other brands have really upped the ante when it comes to brow kits.  We've seen a deluge of them on the market with everything included - wax, highlighter, different brow brushes, brow mascara, pencils...
So at €35 isn't this a little steep for what is essentially two eyeshadows in a box when we compare it to other offerings?  To be honest even the L'Oreal Super Liner Brow Artist has more going for it than this eyeshadow box, with wax, colour and an eyebrow comb all for €7.95.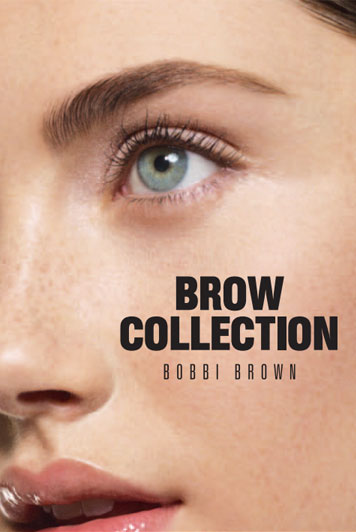 To add to the brow excitement BB have added a brand new brow mascara to the mix - but you'll have to purchase this separately. (Read more about brow mascara and see how it works here).   The Natural Brow Shaper & Hair Touch Up (€14.50) is a brow mascara that brushes cream gel through your brows to create colour and shape. It's available in five shades – Clear, Blonde, Auburn, Mahogany and Rich Brown
Advertised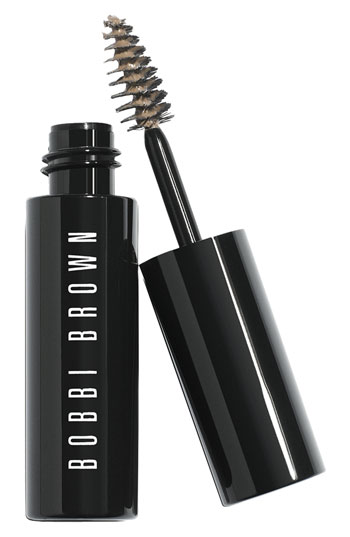 Read about some of the other brow kits we've been loving lately and read your recent Rate It: Brow Kits.
So what are we thinking?  Is this a must have or are you happier with other brow kits?