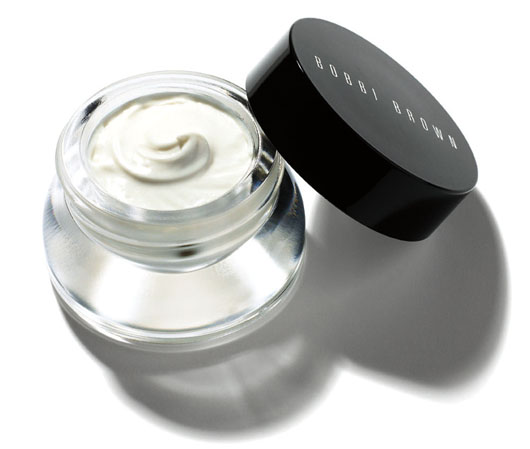 Mmmm I am loving this!
Now I know the skin around the eyes is super thin and that's why we need special eyecreams in the first place. Regular moisturiser is too heavy and can drag the skin down leading to the nightmare of... FINE LINES!
In fact when I went to see the dermatologist during the artic months of the winter I told her that I thought my eyes were looking a bit more... liney, than usual.
"Are you using your ordinary moisturiser around your eyes?" she asked. Nothing gets past her.
Advertised
"I er am" I replied. "I just felt my skin was so dry you know and that it needed something... more"
"Go back to eye cream" she replied kindly.
So that was me told. I bring this up because when I first saw this Bobbi Brown Extra Eye Repair Cream (€45) I thought it looked a bit rich and dense (no ideal man jokes here please).
But in fact it's not. Very light and very moisturising it's been specially formulated to work well with makeup and is very nice indeed.  Contains peptides, plant oils and other goodness to hydrate and diminish puffiness and dark circles. Plus it comes in a pleasing chunky glass jar which looks only gorgeous.