 The world is divided into two types of people - those who can pull off cat eye flicks and those that can't (this tutorial will help if you are trying to master it). I fall firmly into the latter group and for that reason, I've embraced the smokey eye look. The trouble is, when I attempt to emulate Kate Moss I end up looking all Boy George.
Now I'm a big fan of using budget products (my favourite foundation at the moment is by Catrice) but I think my panda-eyes problem lies with the cheapo eye liners and shadows I use. So, this morning, when Bobbi Brown's new Long-Wear Gel Sparkle Shadow and Liner in Night Sky fell into my lap, I was more than game to give it a go.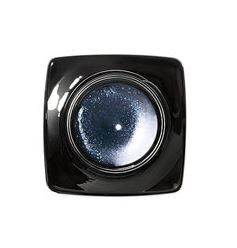 The new range, which comes in five different shades, was inspired by Bobbi Brown's hero product, the Long-Wear Gel Eyeliner. The beauty of the two-in-one shadow and liner is that, eh, it's two-in-one. I think it's going to give the Long-Wear Eyeliner a serious run for its money as the buildable element means that can be used for both sophisticated day and glam night looks and did I mention, it's a two-in-one shadow/liner? It has just the right amount of sparkle that's subtle enough for day wear with the possibility of stopping the show when layered on for a night on the town.
I was already wearing a heavy-duty (read unmoveable without paintstripper) eye liner so I applied a light coat of the navy/bluey/magical coloured gel over it with my little finger and really liked the result. Call it a placebo effect from wearing sparkle during a sunny day in October but the shimmer did something to my tiny peepers that I thought made them look more lively and awake. And since we're allowed to talk about the silly season now, I'll come out with it and say it - this range will be brilliant for Christmas.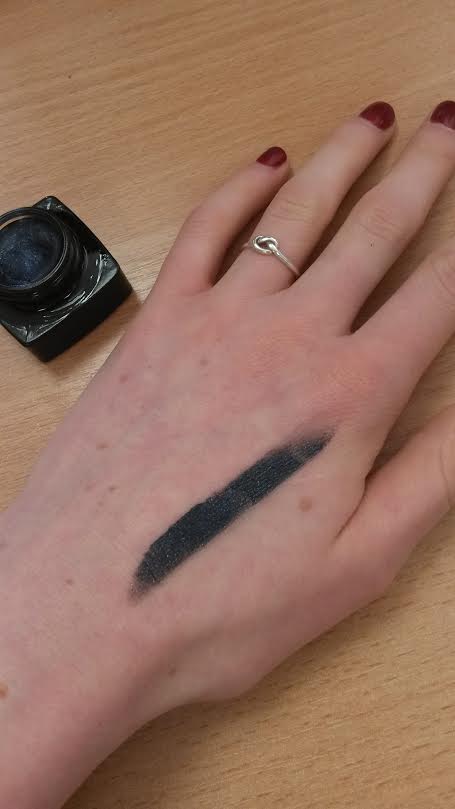 Advertised
I loved that the gel stayed exactly where I put it and didn't move above my lid when I closed my eyes or just, like, moved my eyeball up and down like so many gels do. I feel like the consistency is a bit too light to use as a stand-alone liner (for night time at least) but I am definitely going to use a liner brush and apply it over the Eyeko liquid eyeliner I usually wear for really easy-to-do dramatic evening look.
It comes in a darling little pot, familiar to those of you whose proximity to Bobbi Brown make-up is closer than standing outside Brown Thomas with their nose to the glass like a 19th century street urchin, that seems to hold a lot more than what the eye first beholds and the quality and density will stand to those who are willing to fork out the €30 price-tag.
Bobbi Brown is also releasing a Dual-Ended Cream Smudge / Ultra Fine Eyeliner Brush that will be the perfect tool to use with the Gel Sparkle Shadow and Liner but at €40 a pop I might stick to my pinky for now.
I would buy this for the staying power alone but would you splash out on this little pot of wonder?