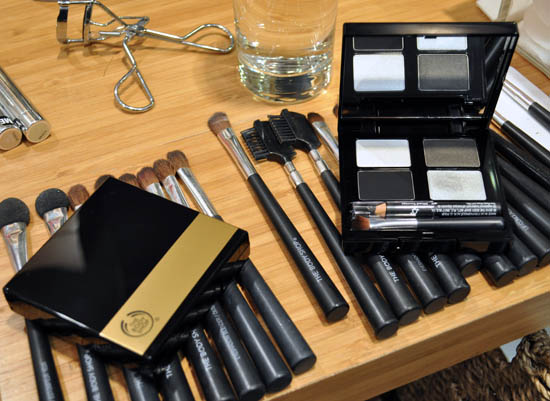 The ebullient Karim Sattar was back in town on Tuesday to present to press the Body Shop's Christmas collection, Smoke and Sparkle, and I threw myself into the Grafton Street store to have a quick gander at what's on offer. At first it seemed a little like they hadn't changed much this Christmas from last - there's the shimmer spritz back and some night-appropriate shadow quads, but when I said that to Karim, he worked his convincing-based magic.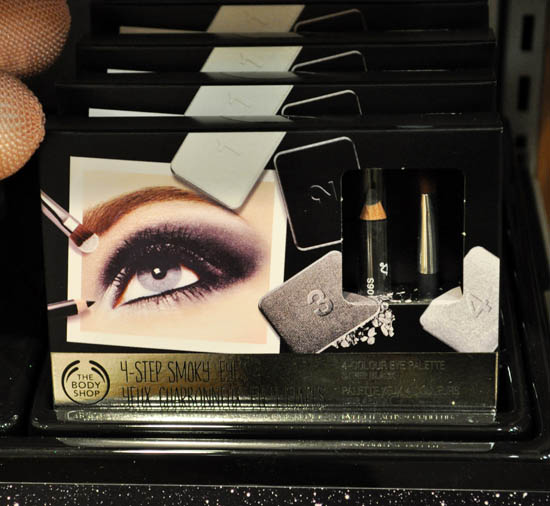 Two eye shadows quads are available in the line at €23.95. One's a cooler offering,  Silver Black, and there's a warmer one too, Golden Brown, which I took off home with me. Packaging's new with these quads, as is quality. Where last year's shadows relied on an included primer to really make them pop, the colours here are very deep, finely milled and well pigmented.
Each comes with a sheer, glittery matching creme in the bottom right of the palette to further amp up the drama. Karim confirmed that quality in the quads now matches the singles sold the rest of the year. Good news. In addition each comes with a mini eye pencil and a brush with a head that's now as good quality as the rest of the full-size brush range. The packaging features step-by-step instructions on the rear; handy for getting the best use out of these.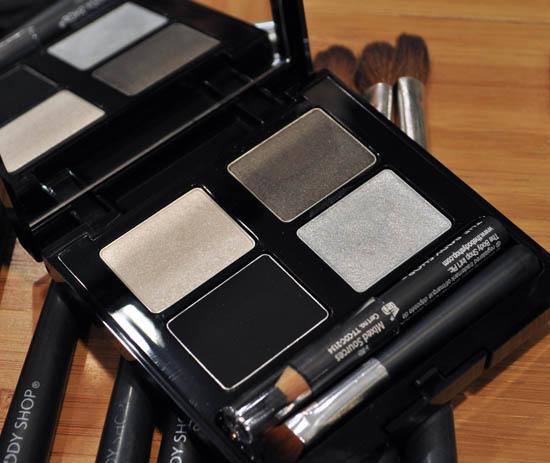 Silver Black
Advertised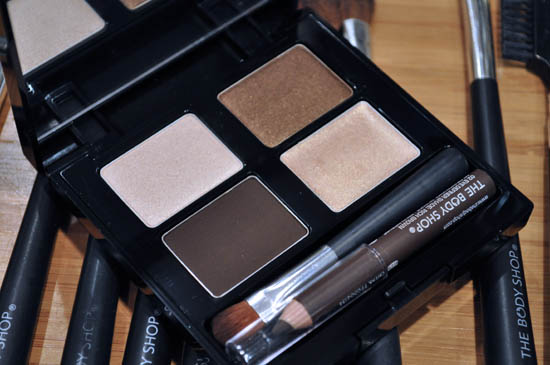 Golden Brown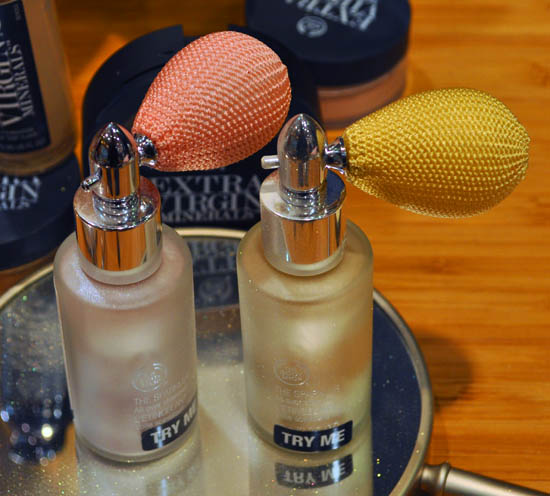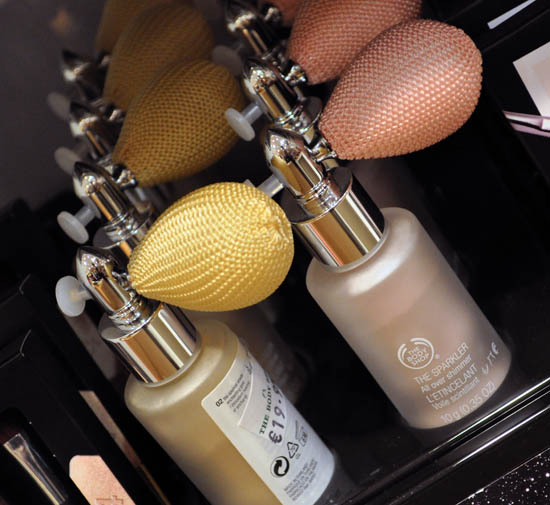 Last year's Christmas collection featured a pink Sparkler, €19.95, and this year we'll also get a pretty gold. Karim recommends using these in hair, or as a quick way to instantly lift makeup and take it from day to night: "dip a shadow brush into the powder and dust it over shadow. It transforms your look immediately," he revealed. Clever.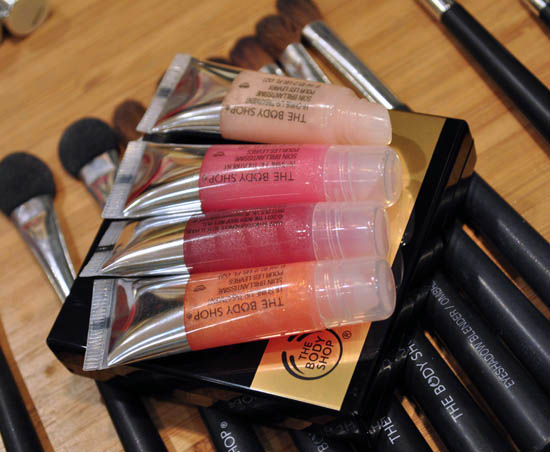 Advertised
This is also really cute: four mini lip glosses in a clear tube, which you can hang from the tree form part of the collection, and they're €17.50.
The Smoke and Sparkle collection is on counter now.