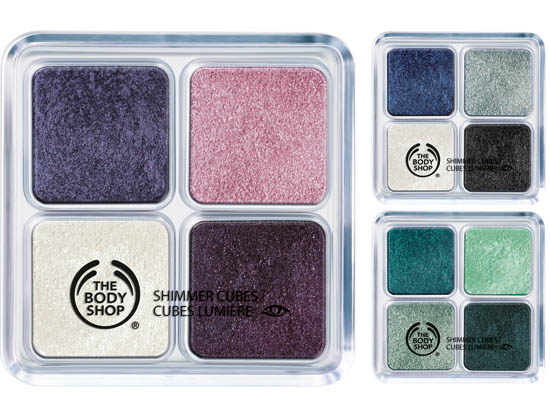 Three new colours of the Body Shop's super-shimmery (and therefore well named) Shimmer Cubes are available right now for instant gratification purposes.  This isn't one of those posts where I leave you hanging for months on end, rest easy.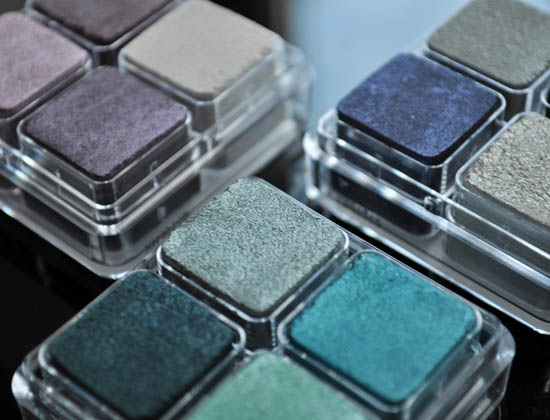 I always baulk at the price of these - €24.50 is kinda pricey for makeup from the Body Shop, isn't it? But then I do a bit of cost per wear and they actually work out decently. You get four 4g cubes per box, which is around €6 per shadow, and you will never, ever, ever use one up.
Ever. I really mean this. I've had one for about three years and have hardly made a dent in it. While definitely not for fans of mattes, if you like shimmer, these are worth a look. I got the trio to try. There's a navy combo, an aqua quad and a pinky plum offering which I passed over to Aisling as she loves these kind of colours.
In all three cases, pigmentation is medium and very buildable, texture is BLING and shimmery and these are easy to use, wear and last well. They feel smooth and the packaging is good - in addition to the outer cube, each colour comes in its own little perspex cube with lid, so there's lots of security and you don't feel like if you did transport them that they'd go everywhere. While they might look loose, they're not - dem cubes is well packed and firm, so no worries there.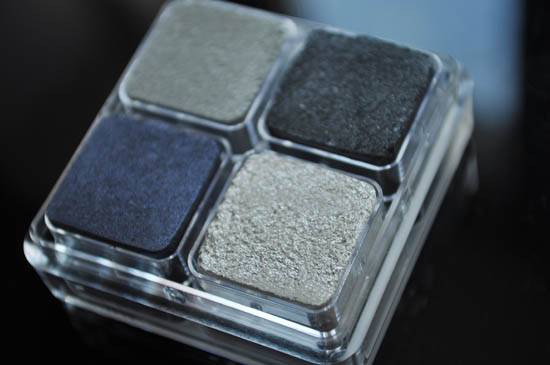 Here's Blue Moon, a grey and blue combination. Shades are Indigo Blue, Starlight Silver, Snow White and Midnight Black. Predictably, this is the one I like the most.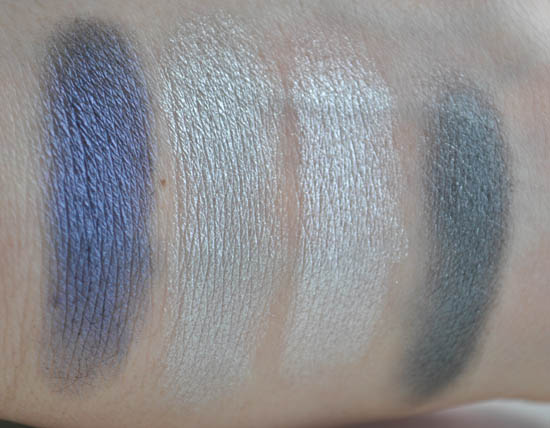 Blue Moon swatches.
Advertised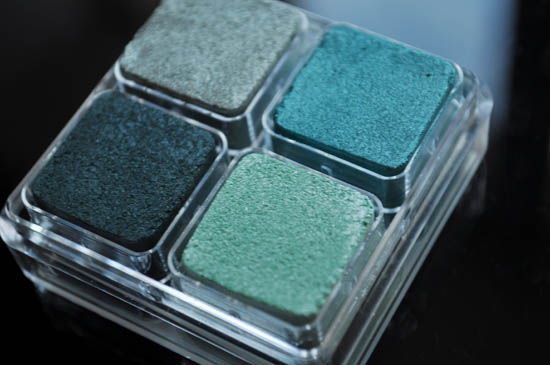 Green Light: shades are  Pure Turquoise, Mint Green, Silver Grey and Forest Green.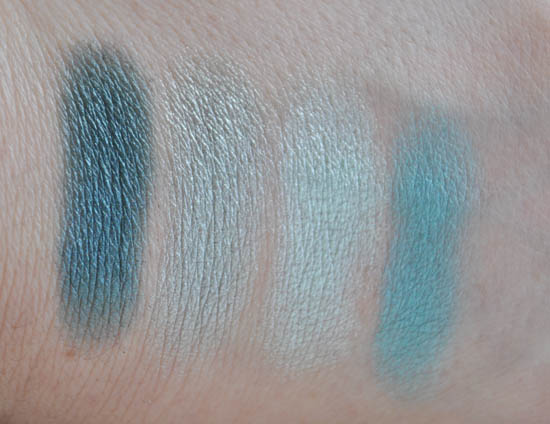 And swatches.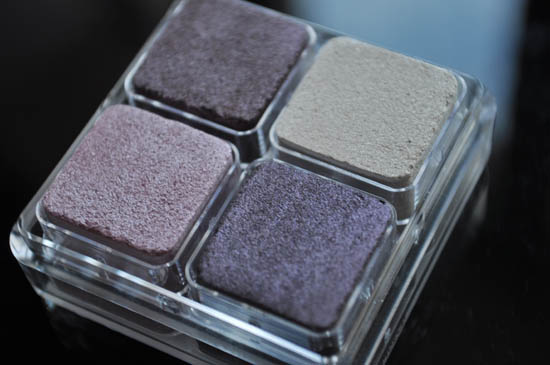 And this is Bunch of Violets, which contains Orchid Purple, Candy Pink, Pearly White and Velvet Plum.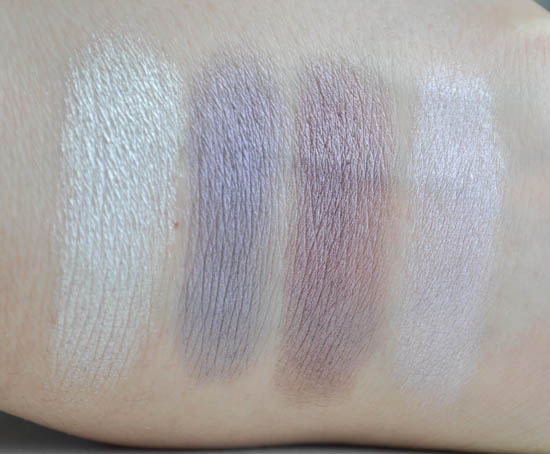 And the matching swatches.
I was most taken by the Blue Moon quad - they're the sort of colours I'd buy myself, so I threw them on quickly the other night before heading out to dinner. Yep, I know. This could be any number of navy eyeshadows I own so you're just gonna have to TRUST.
Advertised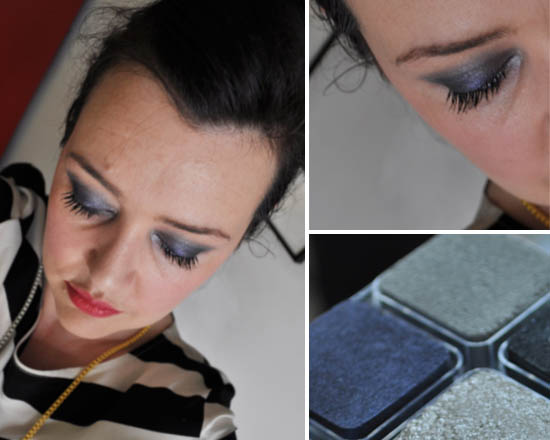 Got any of these already? Looking to add to your collection and if so which would you buy - Blue Moon, Green Light or Bunch of Violets? To the comments!