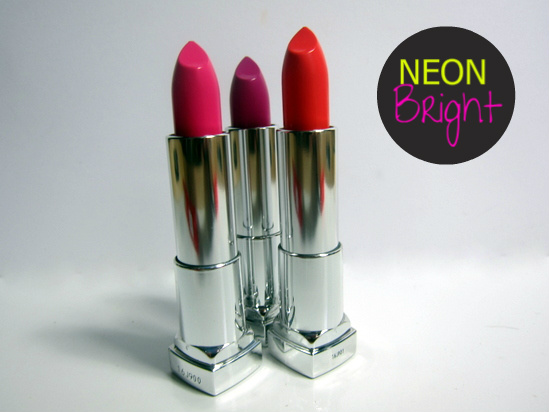 When thinking about how to describe the Maybelline Colour Sensational Vivids Collection, one word kept coming to mind. And that word is:  YUM. These are just the ticket for banishing the winter blues and welcoming in the new season - turbocharged tubes of beautiful, bright colours, and a very reasonable price tag, too? Oh, yes, please. Sign me up for some of that!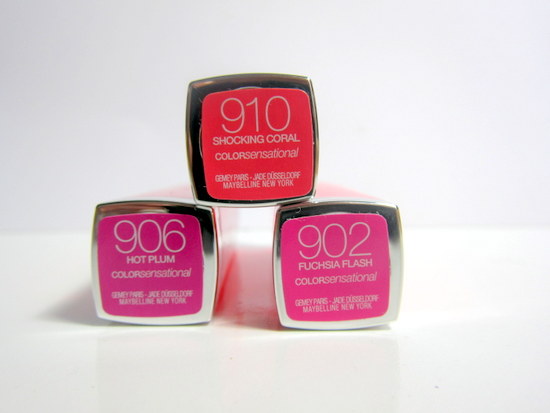 Neon shades are a massive trend this spring but as pigment packed as these babies are, they're surprisingly easy to wear. They're packed with emollients like honey nectar and sesame seed oil so they're not remotely drying - my lips are parched at the moment and these are so creamy and comforting to wear that I've been reapplying like lipbalm. (Although the bright shades can serve to emphasise any flakiness or patches, so my Lush lip scrubs are also being called into play.)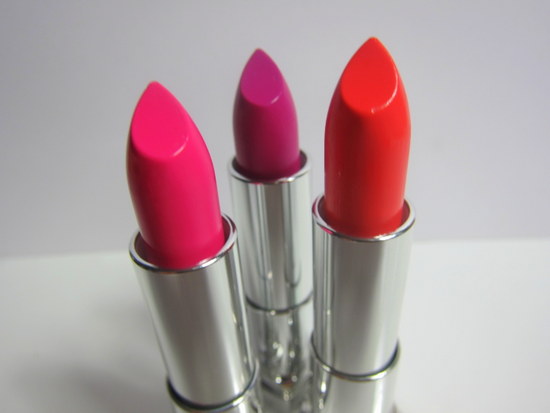 L-R: Fuchsia Flash, Hot Plum, Shocking Coral
Advertised
The formula is fab - one slick delivers full coverage and opacity, and they glide nicely onto the lips. There are five stunning shades to choose from: the three I have here are Shocking Coral, Hot Plum and Fuchsia Flash - aren't they only gorgeous?
L-R: Coral, Plum, Fuchsia 
They'll be joined by Neon Red and Electric Orange, which sound equally divine. Shocking Coral is probably the easiest to wear and there's bound to be one to suit and flatter your skintone - though if you're anything like me, you'll probably be after 'em all!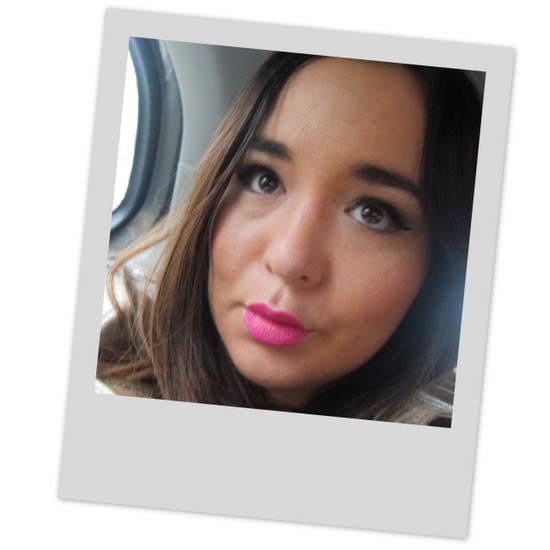 Advertised
Wearing Fuchsia Flash
The Maybelline Colour Sensational Vivids launch next month and each tube of awesomeness can be yours for €10.49. I'll be first in the queue for the red and the orange - which one's your pick of the bunch?