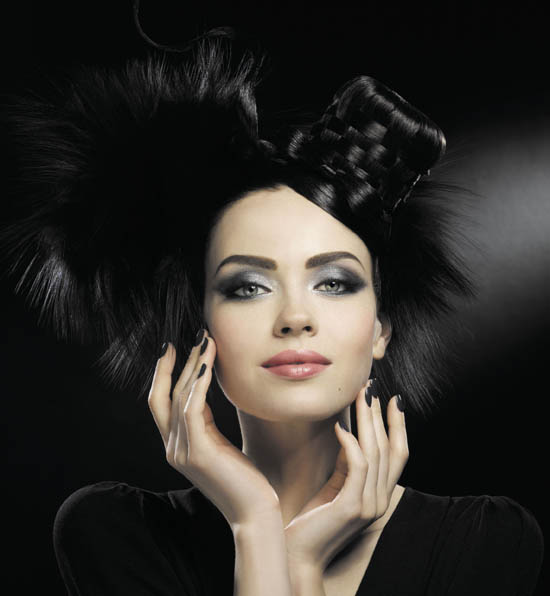 Next out of the bag for Bourjois is the Christmas collection, launching 30th November. Oh it's a sweetie - and coincidentally the palettes that form the biggest part of the collection happen to look like sweeties, so that's nice, isn't it? We've got four Eye Pearls Palettes for €12.49 and they're a new take on the existing Smokey Eye Trios by the looks of things.  There are also four of the amazingly gudgy-smudgy Effet Smoky pencils in a new Sparkling variety for €7.99.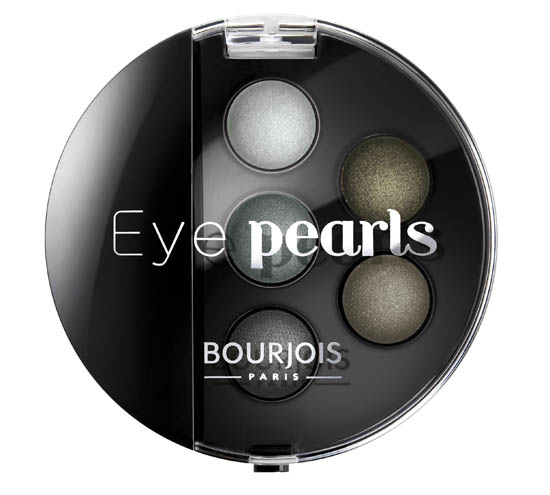 This lovely is Eye Pearls in Revelation.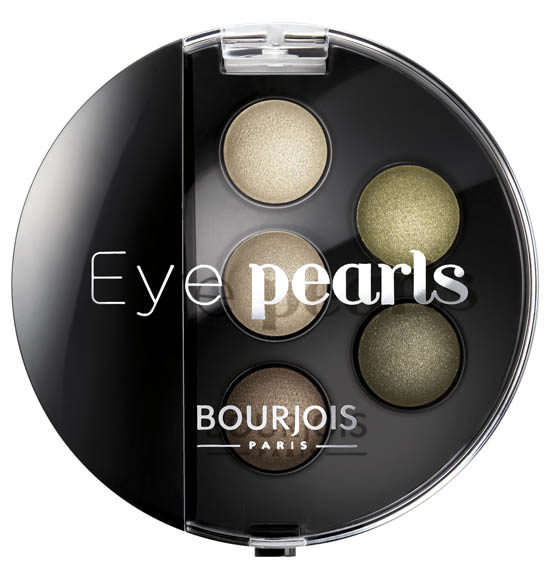 And this is Sublimation.
Advertised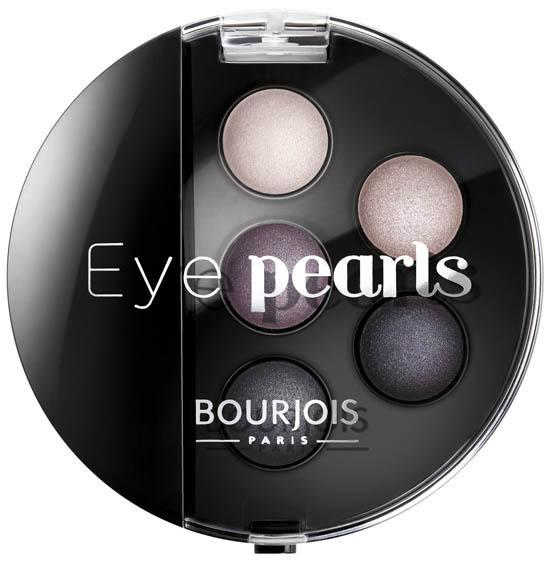 Loving the look of Illusion.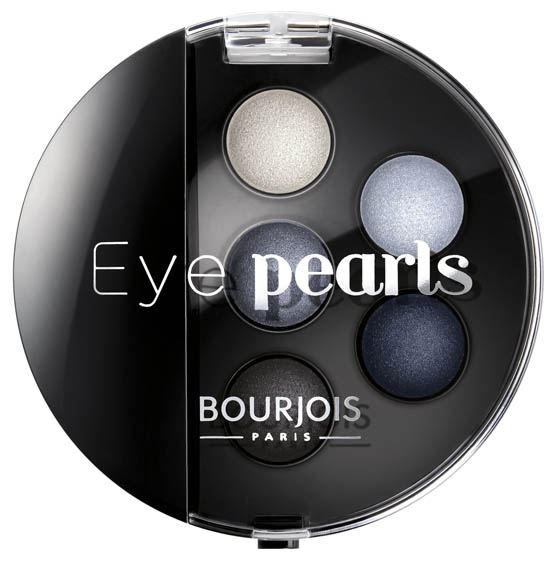 Or how about a little Creation?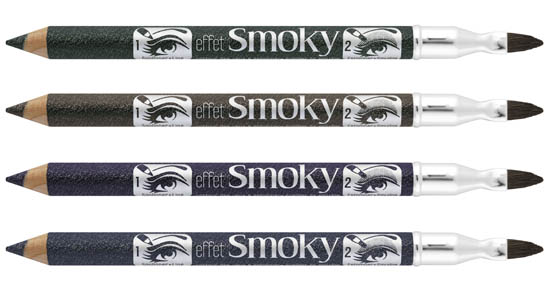 And these are the four pencils in, from the top down, Sparkling Emerald, Sparkling Mocha, Sparkling Navy and Sparkling Granite.
Advertised
Anything catching your fancy?
Psst: in case you're interested, this collection re-promotes the amazeballs So Laque nail polish in Bleu Asphalte and the model is also wearing Sweet Kiss lipstick in Rose Innocence.