 We recently picked up the Bourjois 2-in-1 nail polish remover and now we wouldn't be without it. It's perfect for correcting mistakes without ruining your nail game.
If you're anything like us, painting nails goes something like this: one hand = perfect. The other hand, not so much. Whether it's flooded cuticles or messy sides (or both) something usually goes wrong. Trying to correct those mistakes makes things worse, as somehow you end up with stained fingers and patches missing and then, when you try to fix it up, it looks lumpy. Bah!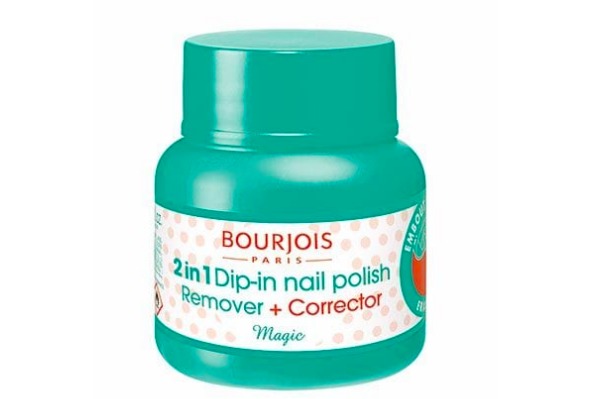 Of course, these things usually happen when you're in a rush. And if you like to wear shades of red for example, trying to correct blunders can be a nightmare. First world problems at their finest, eh? But, if there was a way to avoid them, you wouldn't say no, would you? And that is where the 2-in-1 Dip-in Nail Polish Remover (€7.99) comes in.
Advertised
It's smaller and more travel-friendly in size than the Magic Remover (which we love) and has the same dip and swirl removal system. But this also has a nifty addition to it. On the top, there's a small correcting tool.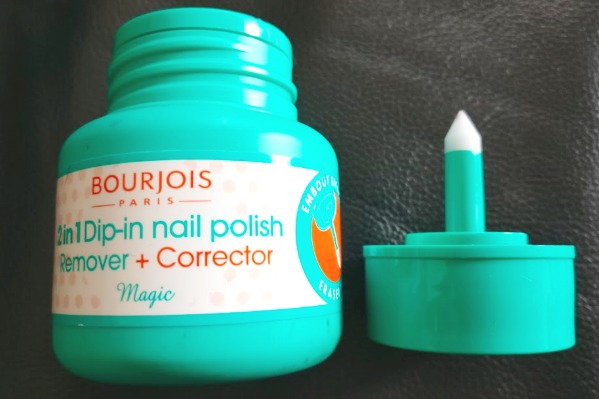 The corrector is the ideal shape and size for getting in around cuticles and the sides of nails. It holds enough remover to correct, but not leak onto the nail bed (something that often happens when you try to do the same with a cotton bud). So messy nail polish is no more!
Do you think it's genius, too? Or are we just easily impressed?