 We're counting down the best beauty of the year and Sarah Jane Lanagan's favourite foundation of 2017 is a high street hero. It's under €15 and proves that quality doesn't have to come with a massive price tag.
Choosing a favourite foundation is never easy. But, I've been having a think. For the last while, I've been whittling down the best launches from the past year including luxe and high street buys. And y'know what? There have been a lot of great new formulas this year. From YSL All Hours to Wet n Wild's Photofocus to Bareminerals BarePro plus many, many more. We really have been spoilt for choice.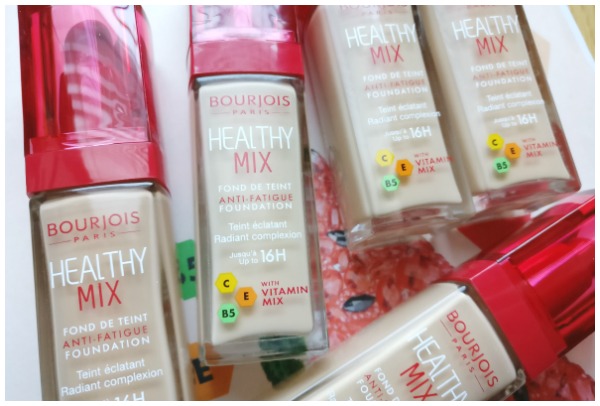 But, there is one that has really stood out for me. It's not the most expensive, or the flashiest. But in the grand scheme of things, those things don't matter, do they? This one has been consistent, providing a smooth, natural looking base that wears well throughout the day and looks great in person as well as in photos. Yes, friends, it's the Bourjois Healthy Mix foundation (€12.95 via Inish Pharmacy).
Advertised
OK, so technically, it's not a new new launch, but more of a revamp and reformulation. But we absolutely love it. And, in case you missed the original write up about it, you can read it here. The only issue we had (and still have) is that there aren't enough shades in the range. Thankfully though, 2017 was also the year that Ireland gained multiple foundation adjusters. Penneys, The Body Shop and Catrice all have their own versions meaning it's now easy to change and adapt your foundation to suit your needs.
Do you agree with my top pick? Or do you think that there were better foundation launches this year?