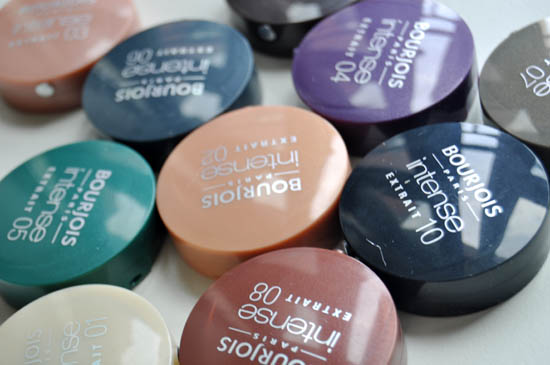 Get a load of these soon to launch goodies from Bourjois, ladies: we all grew up with the brand's little round pots and we were all more than happy when they finally reformulated them to make them more creamy and pigmented.
And now there's another new iteration to thrill our purses and peepers. Little Round Pot Intense will launch on June 15th and will cost €10.49 a pop. 10 shades are really quite dramatically different to any little round pot you've tried from the brand before, believe me  ...
I'd seen these over on Simone's blog earlier this week and thought, "hmm ... interesting, innnnnnterrrrresting," but the sticking-my-fingers-into-them-in-real-life-test was proof enough to confirm that these intense versions are, well, intense.
Very, very pigment-soaked, they're smooth and creamy and come in shimmers, glitters and mattes, in three quite distinct colour families: nudes, brown and black plus some very covetable peacocky jewel tones. Almost identical to the regular versions, these are a little slimmer in size. So, lets take a look at the pretty colours.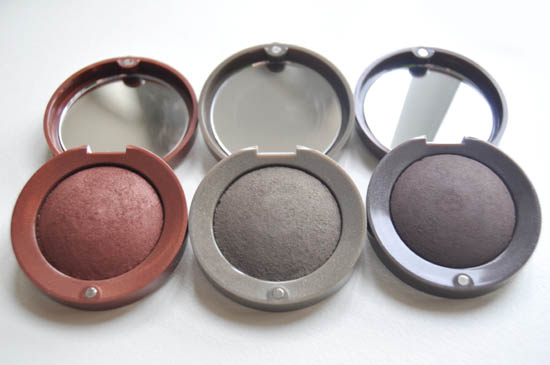 The browns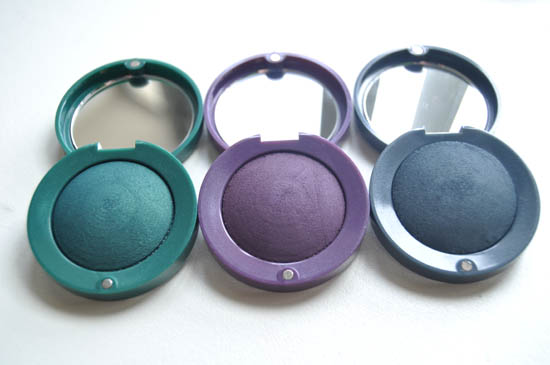 The jewel tones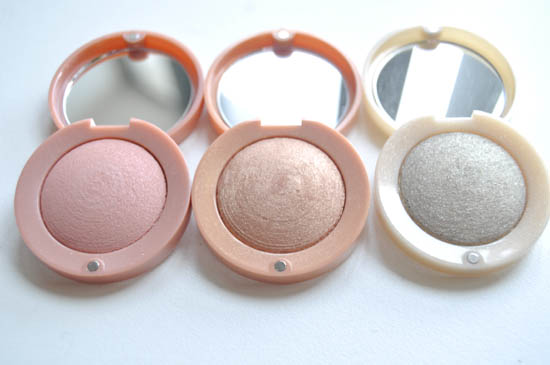 The pinky peachy nudes and glittery champagnes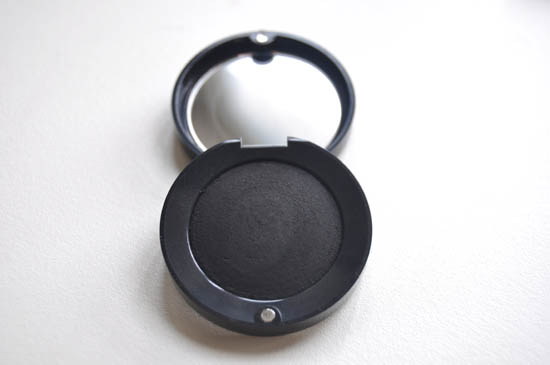 Advertised
And the deep, deep matte black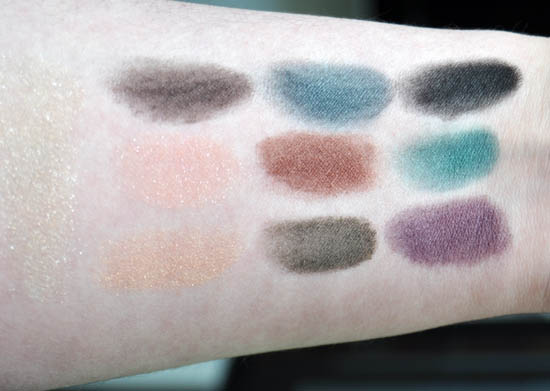 Swatching these very quickly on my dry as the Sahara arm doesn't do them justice and as I only met them yesterday I haven't had a chance to play with them properly yet. I can already tell that there's a difference in texture across the colours - with up to 87% mineral pigments, I'm guessing some shades have more than others. Certainly some feel creamier and some feel more powdery, but all seem to have very decent colour pay-off.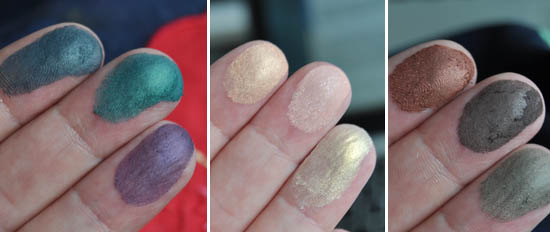 Check out how they look on my fingers - this is just from one swipe across the top of each pan. I'm impressed!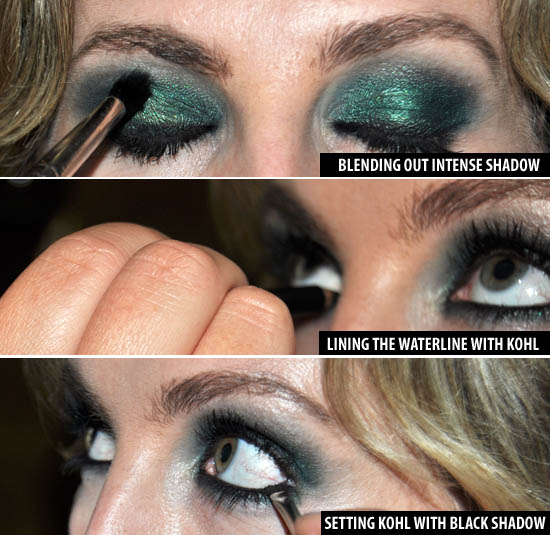 Here's shade 05 in action. It's a gorgeous shimmery green and Bourjois' makeup artist Cassie Lomas used it here on a blonde model to great effect.  My shots are taken with flash, which is why everything is a bit OTT, but you can clearly see how dramatic the colour is and how well it can be applied and blended.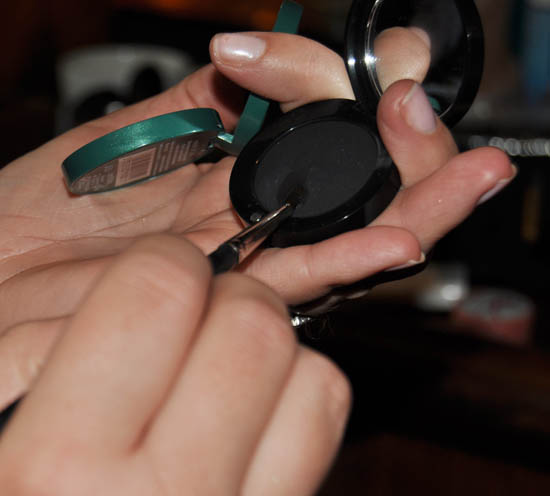 Cassie also pointed out that these colours can be used wet and dry and she demoed how she'd used the matte black shade as a liner for the look above.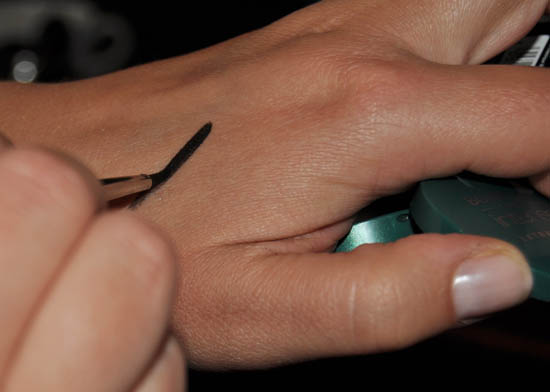 Et voila - it'll paint on as a fluid but set back to a powder finish.
Advertised
So, if you've been put of by the poor pay-off of little round pots in the past what do you reckon to the intense versions? Will you have a gander on stand when they launch in June?