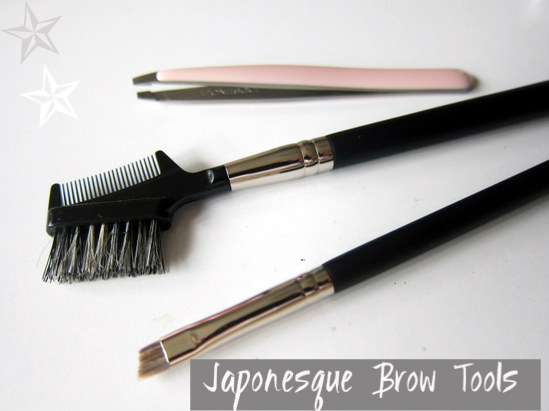 Developed for the film, TV and fashion industry, makeup pros go gaga for this brand. (Exhibit A: check out the lipstick palette kit, used by our own lovely Leonard.) The range is bleedin' massive, with more than 300 tools and accessories on offer from brushes, tools and applicators to organisers and other little yokemibobs. And the good news is, it's now more accessible to us in Ireland than ever before.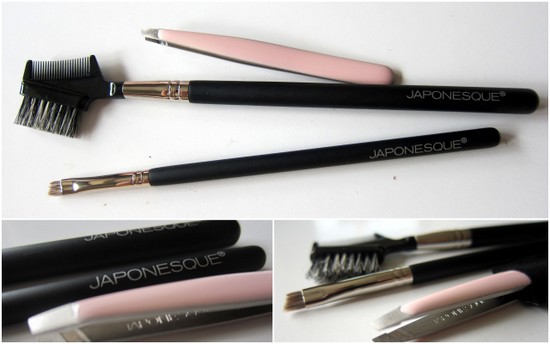 Spendy as it is, we're loving the look of the Medium Train Case, €84.55 - see our other recommendations here -  and I'm hoping this little gizmo will sort out my false lash woes. Oh, and the Clear Skin Tool sounds promising, if a little gross - it fights blemishes by removing debris from your pores, without spreading bacteria. It's €13.69.
I've been playing with a few bits from the brow range - rather happily, given my borderline obsession with my eyebrows.  I'm loving the Artisan slant tip tweezers in pink; they're giving my tweezerman set a serious run for its money. At €20.85 they're not cheap, but they're excellent quality and should last a very, very long time - they come with free reconditioning for the life of the set.
Advertised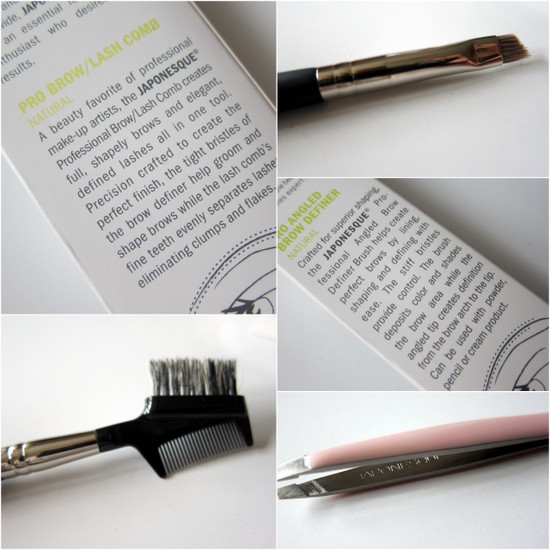 I've also got the Japonesque Pro Brow/Lash Comb, which I like because the extra stiff bristles make short shrift of my unruly brows. It's €12.69. My favourite piece, though, is the Pro Angled Brow Definer brush - it can be used with powder, pencil or cream products and is perfect for shaping and shading the brows. At €13.69 it's great value, and a few bob cheaper than my MAC 208.
Will you be tooling up?
Japonesque is available from  HQHair.com and Arnotts - and you'll find the travel brushes at Boots.