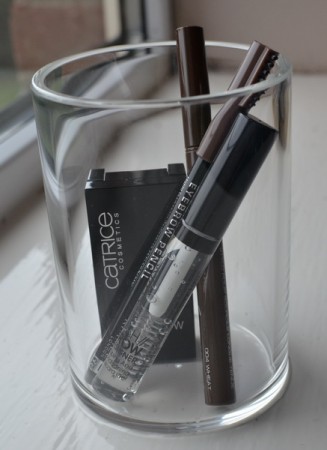 My eyebrows are going through an extremely dodgy phase at the moment and I am absolutely dying to have a go of the new Shu Uemura Tokyo brow station in Brown Thomas, but until that happens I've got my hands on a few more pocket-friendly options:
This Catrice Eye Brow Set (€4.49) is the dinkiest little thing I've seen in a long time. The satisfyingly solid little compact case holds two shades of brow powder in the top level and underneath you'll find a little pull out drawer containing a teeny-tiny (but surprisingly functional) tweezers and a double-ended slanted brush/spoolie. The brow shades are perfect for me - I smudge the darker shade into the thicker parts of my brows and then blend out to the outer corners with the lighter shade. Both shades look very natural with my fair skin/dark brows. This would be well worth even double the price and I'd definitely buy it again.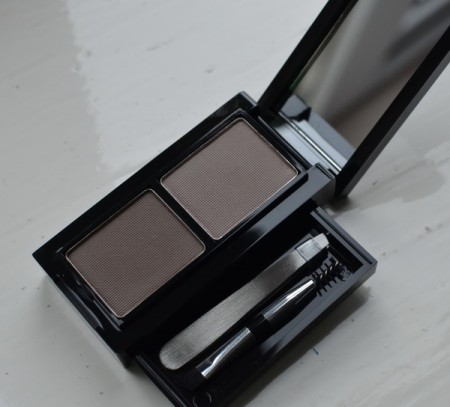 My brows are terribly unruly and don't like to stay in place, so a clear gel to hold them is a must once I've filled them in. I've bought expensive ones from MAC and Becca in the past, but Catrice Lash/Brow Designer (€3.39) works just as well at a fraction of the price.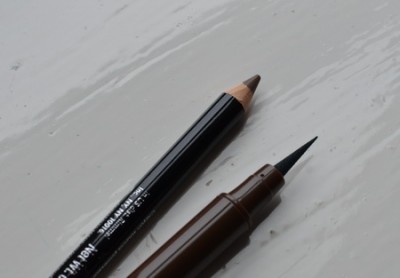 Advertised
A pencil is sometimes quicker than applying brow powder and it's certainly easier to trasnport. Rimmel Professional Eyebrow Pencil (€4.65) has been around for years, so it's probably a firm favourite for many of you already. I love the little brush built into the lid for blending colour through the brows (perfect if you've been a little over-enthusiastic in applying it) and it's available in three shades. The Dark Brown and Brown/Black shades are perfect for darker hair and skin - the Hazel shade I picked is actually a bit too red for my liking, though it would work great for blonde or red-haired ladies.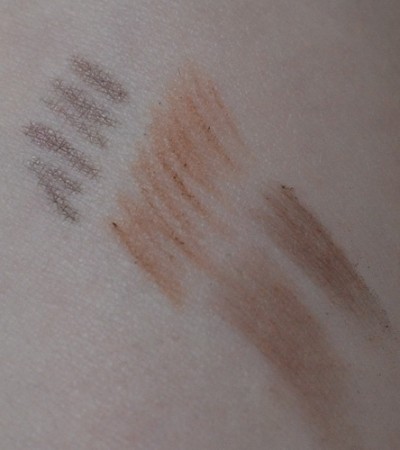 l-r: GOSH, Rimmel, Catrice
A bit pricier, but still very good value compared to similar products from higher-end brands, GOSH Long Lasting Brow Pen (€9.99) was a bit of a daunting product for me to contemplate, because who wants to look like they drew their eyebrows on with a marker? As it turns out, the ultra fine tip on this felt pen makes it very easy to draw in fine strokes and the Wheat shade I got is the perfect cool taupe for a more natural look. You do need to use a light hand and it takes a bit of practice to get right, but once you do it gives a really nice, neat look to the brows and lasts all day with no fear of smudging or streaking.
All in all, a pretty nice selection for the price range, eh?