 Cult US brand Buxom may be best known for their lip products, but we've found a real gem in their mascara.
With so many mascara formulas to choose from nowadays, it can be hard to decide which to go for. Budget, luxury, curling, defining, the list is endless. But we reckon we've found one from Buxom Cosmetics that could work for anyone. And the best bit is, it stays true to formula from the first application to the very last. And how do we know this? Because we liked it so much, we kept using it until the very end of the tube. Sadly, it finally gave up the ghost this week *sob*.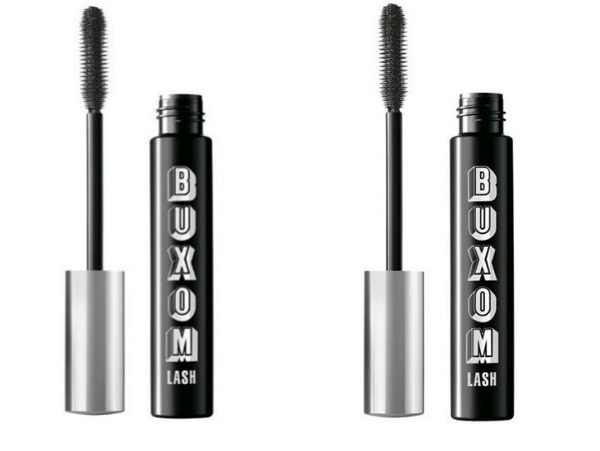 There are lots of things that can make a mascara good. But there are also things that can make a mascara lose brownie points too. Such as drying out before you're even half way through (seriously, why?!). Clumping, (which usually happens alongside formulas drying out), is another bug bear. Flaking and crumbling are also no-nos. There's nothing more irritating (literally) than getting gritty mascara bits in your eye at the end of the day.
Advertised
And do you know what? None of that stuff happens with the Buxom Lash Mascara (€18 in the Debenhams sale). So already, it's doing well in terms of performance right?
But what about application? Well, there's some more good news here as the formula is very buildable. You can apply a coat in the morning for daytime wear, and then add another layer or two come evening for added volume and length without it becoming super crunchy - something that's very rare indeed. The hourglass shaped wand catches even tiny lashes and is also very soft, so won't scratch or irritate sensitive eyes.
A versatile, long lasting, buildable formula that doesn't clump or dry out is what makes BUXOM Lash Mascara an overall winner for us. And why we think it'll be your new bestie very soon.