 Our pick of the key products from the Buxom collection that are ideal for updating your makeup this autumn.
Coming into winter is a perfect time to start updating your makeup bag. That doesn't mean having to splurge on a host of new products though. One or two carefully chosen items can make all the difference, and we've found some from the Buxom* collection that we're loving right now.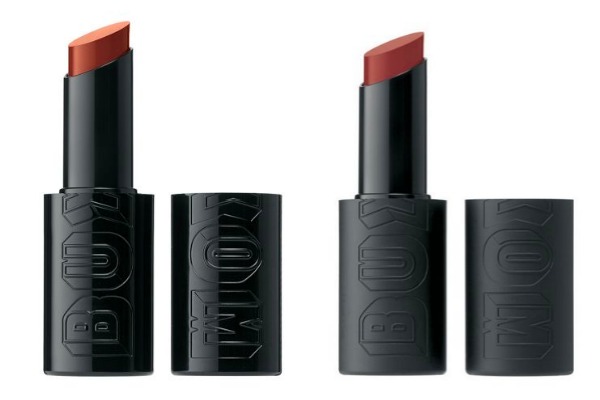 Buxom Big & Sexy Bold Gel Lipsticks €18
Buxom gained popularity in the US thanks to their lip products so it makes sense for us to start with the Big & Sexy Bold lipsticks. Available in both satin and matte finishes, the gel texture is surprisingly light to wear but packs a punch in terms of pigment.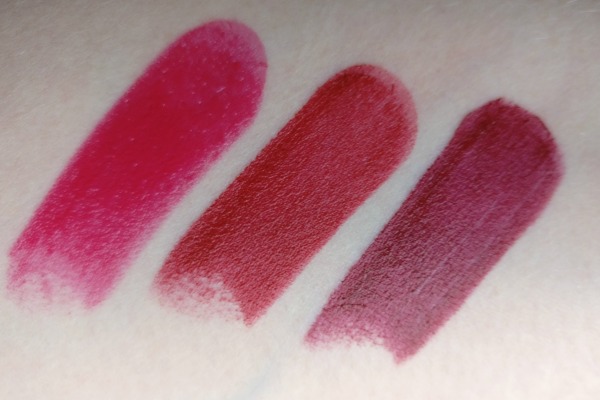 L-R: Forbidden Berry, Ruby Temptress, Voodoo Spice
Advertised
For AW17, our top picks from the collection are Forbidden Berry and then Ruby Temptress and Voodoo Spice from the matte collection which you can see swatched above.
Buxom "Come on Over" Eye Pencil €17
Highly pigmented, long wearing and soft as butter, the formula of these gel eyeliner pencils is hard to beat. There are eight shades to choose from but "Come on Over" is one that caught our attention straight away. A soft brown/taupe with glitter running through it, it's the type of shade you can wear day or night.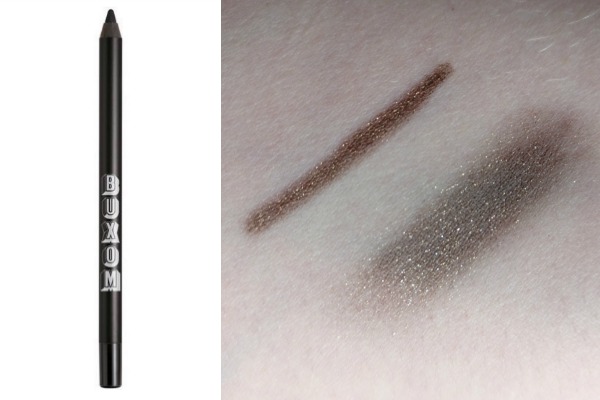 In the swatch, you can see what it looks like when applied as an eyeliner, but also when it's blended out. The finish is really pretty, creating a gentle shimmer that catches the light. Perfect for taking your look from day to night.
Buxom is still relatively new to Ireland. And when something is new, it can often be overlooked in favour of more well known, big beauty brands. But their collection has some lovely gems in it as you can see. Previously, we raved about their mascara, which is an all-round winner too.
Advertised
*Buxom is available in Debenhams now.