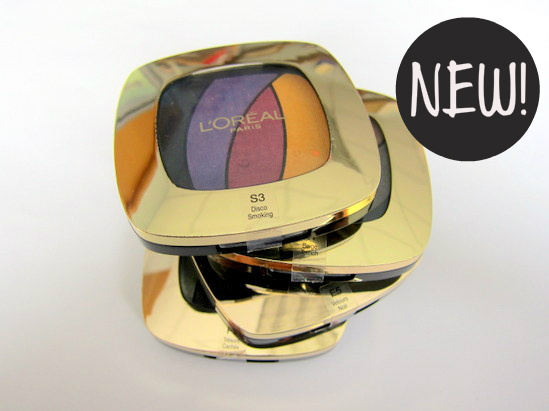 Ok, we've had fragrance wardrobes, mascara wardrobes, shampoo and conditioner wardrobes (ok that was just us) and now L'Oreal are introducing us to the concept of a 'wardrobe of eye colour shades'.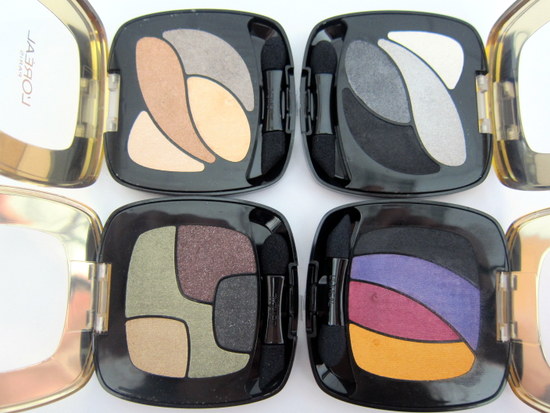 Headed our way from L'Oreal Paris are a range of eight stunning quads that are designed to make autumn's smokey eye looks an absolute breeze. I've been hugely impressed with these palettes which are an extension to the Colour Riche family – we also love the nail polish and lipsticks in this line.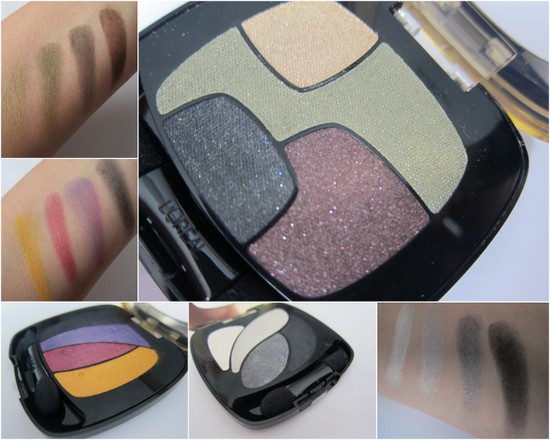 Centre: Trésors Cachés; bottom left Disco Smoking; middle Velours Noir - all swatched dry
Seriously, look how lovely these are. With eight palettes on offer there's something for everyone and packaging, shade choice, texture and wear time have all been great in the ones I've tried. Apart from one or two of the mattes, which is par for the course, these are creamy, dreamy and so easy to blend and apply.
Choose from the following combos:
Advertised
Beige Trench: a selection of neutrals and golds
Trésors Cachés:  gold, green, purple and purplish black, with sophisticated sparkle
Nude Lingerie: taupes and browns
Marron Glace: pinks and browns
Velours Noir: greys and silvers
Eau de Rose: different shades of pinks
Bleu Mariniére: white and blues
Disco Smoking: purple, yellow, pink and black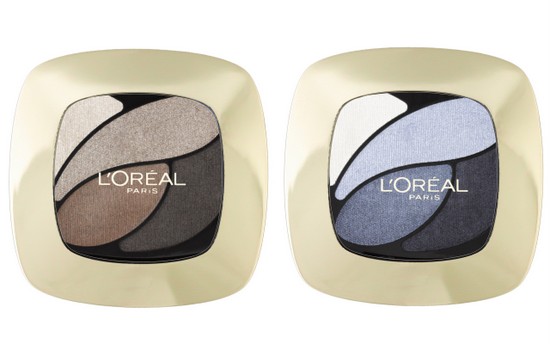 Nude Lingerie and Bleu Mariniére
Plus, we've talked a lot on the site about using eyeshadows dry or adding water for a more intense finish. Mostly the technology needed to do this well has been the province of the high end brands but, thanks no doubt to technology sharing in the L'Oreal family, with these quads they're bringing 'wet technology' to the mass market.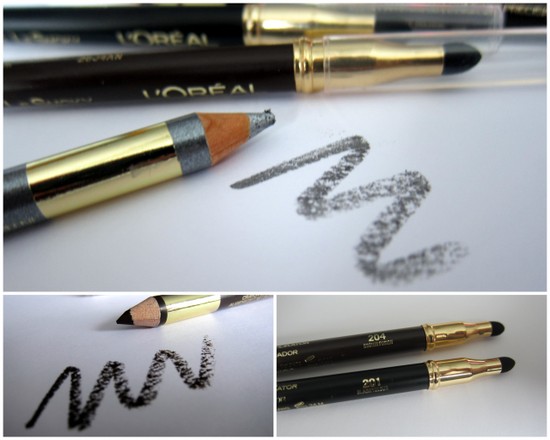 The quads are complimented by two new types of Colour Riche eye pencil, Le Smokey (with smudger; €7.69) and Le Khol (€6.49) in a variety of shades – I tried out black, brown and silver and have no complaints. These are soft and glide nicely onto the eye.
I'm also mad keen to try out the last piece of the collection, Mega Volume Collagene 24 Black Smoke Mascara. This uses collagen technology and promises 'sophisticated volume' and a matte finish – I'm intrigued!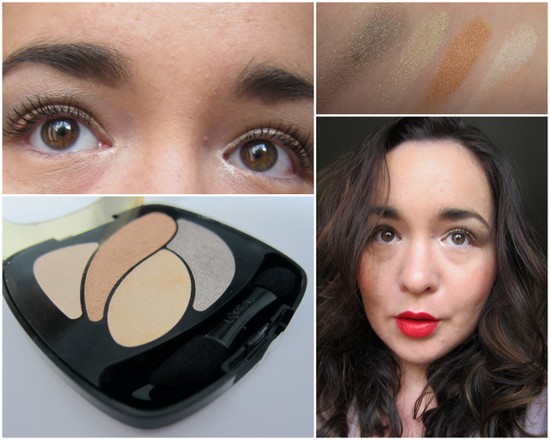 Wearing Beige Trench - perfect to pair with a red lip
Advertised
€11.99's the affordable damage for the quads, and the mascara will be €14.99. These hit stands from next month and there's sure to be something for everyone – which one's your pick of the bunch?