 As I've been beavering away at Beaut.ie, taking selfies at my desk (it's work, I tell you, WORK!) to include in other reviews, a few people have come back to ask about my eye-liner.
Almost never without it, I've become quite the devout fan of Mac's Fluidline cake gel eyeliner over the last number of years. Contrary to popular belief, I find this FAR easier to apply and control than grappling with smudgy, blunt pencil liners or dribbly liquid liners.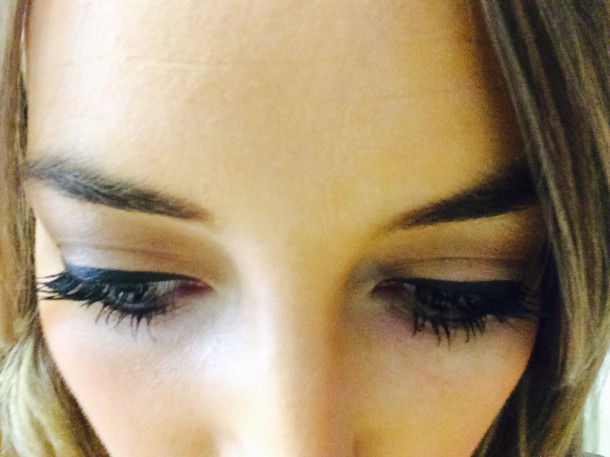 While I do prefer a more natural look overall, I just don't feel like a functioning human being until I've applied a slick of this wonder stuff across my lids. For day time I try my best to keep it as thin as possible just for a bit of definition (although if you mess it up, it's easier to just go thicker than start all over again) while at night, when I'll more than likely be pairing it with dark, smokey shadow, I tend to go hell for leather, sexy cat-flick 'n all.
For me, there's no major trick to getting this right; it just takes practice and getting to know the shape of your own eye. It's all about the product and the quality of the brush. I prefer to use an ultra fine liner brush (photographed below) more so than an angled brush, but of course, whatever works for you.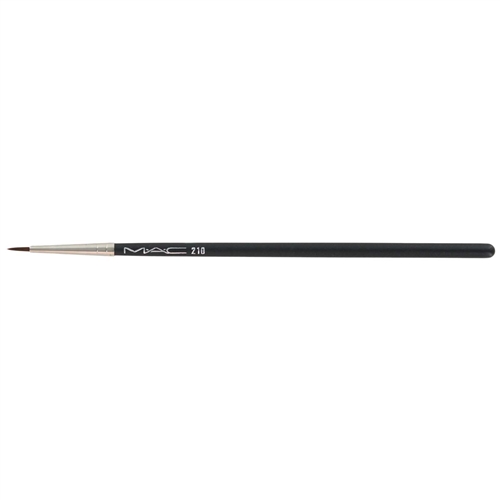 And here is my top tip - finishing the line off can be quite tricky, so I always find it's easier to start from the outer corner of your lash-line and work in towards the middle, rather than dragging it outwards. And make sure not to gather too much product on the brush; just twirl it off the side of the pot until the brush is nicely coated (removing an enormous blob of eyeliner from fresh foundation is NOT fun, let me tell you).
If you fancy adding a cake gel eyeliner to your collection, here we take a quick fire-round look at three of the best.
Bobbi Brown's Long-Wear Gel Eyeliner.
Advertised
€22.50
Water resistant
Won't smear or fade
Comes in 14 shades from Violet Ink to Black Mauve Shimmer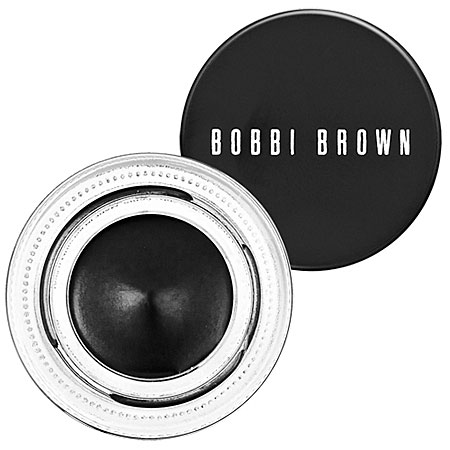 Maybelline Eye Studio Lasting Drama Gel Eyeliner.
€11.99
Oil free
Waterproof for up to 24 hours
Safe for sensitive eyes
Four shades - Blackest Black, Charcoal, Brown and Eggplant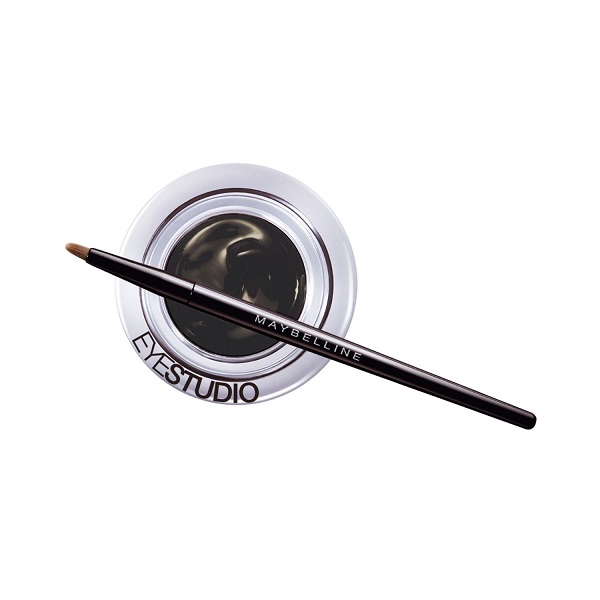 Mac Fluidline cake gel eyeliner.
€18.00
Easy application
Extremely long lasting
Water and tear resistant
Silky finish
Long lasting (in that you'll get a few months out of the one small tub)
Nine shades available
Advertised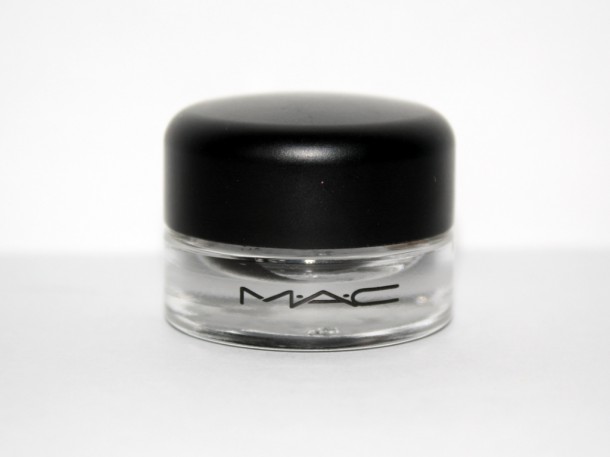 Are you a liner devotee? What is your go-to product? And what do you think of our three picks?