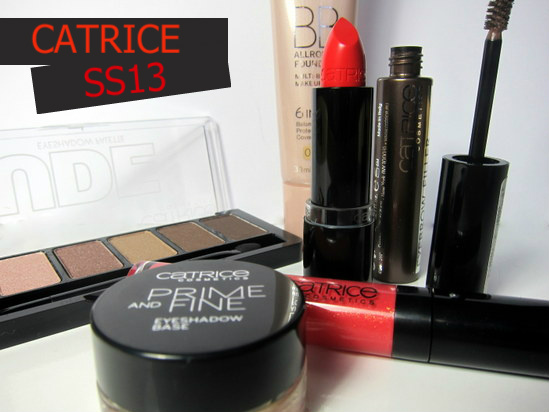 It seems like Catrice are constantly upping their game – but, crucially, not their price points – and they're rewarding their ever increasing fanbase with some serious beauty swag this springtime. Here are my top picks from what's coming down the line – look for it in pharmacies, Penneys and Dunnes from next month onwards (er, that'll be tomorrow, so!). If you spot any of it, do leave a comment on this post to let the rest of us know where we can nab it!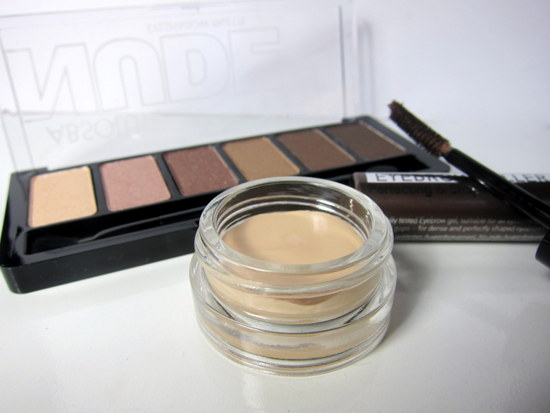 ONE Absolute Nude Eyeshadow Palette, €5.49
If you don't have the cash to splash on the Urban Decay Naked palette or you're not sure you'd get the use from it, then this kit of six on-trend neutrals could be just what you've been waiting for. The quality's not the same, of course: payoff varies across the shades with the lighter, shimmery colours being more pigmented and easier to blend than the darker, more matte shades – something I find characteristic of a lot of budget brands. That said, these do give a great, soft, neutral eye that I've been happily wearing to the office – and the shades will flatter all skintones. The Prime And Fine Eyeshadow Base ( also pictured, €4.49) adds longevity.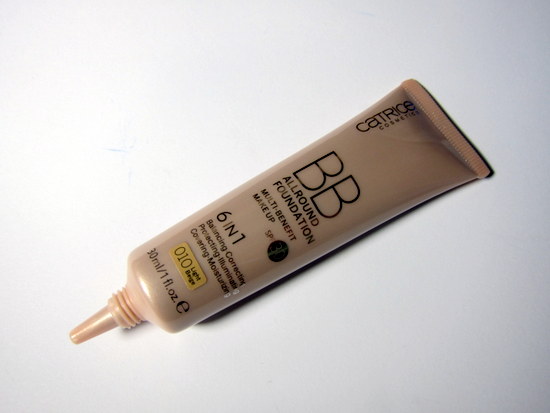 TWO BB Allround Foundation Multi-Benefit Make Up, €6.49
Advertised
BB creams are going nowhere fast and this one outperforms others at several times its price. With a seriously impressive SPFof 30, this has a slightly higher level of coverage than you might expect while still giving a very natural effect. It promises to balance skin, moisturise and reduce shine and contains light-reflecting pigments to give skin a flattering glow. I'm liking this a lot – if you're a fan of a natural but perfected finish I seriously urge you to give it a try. It comes in four shades and I'm wearing the lightest.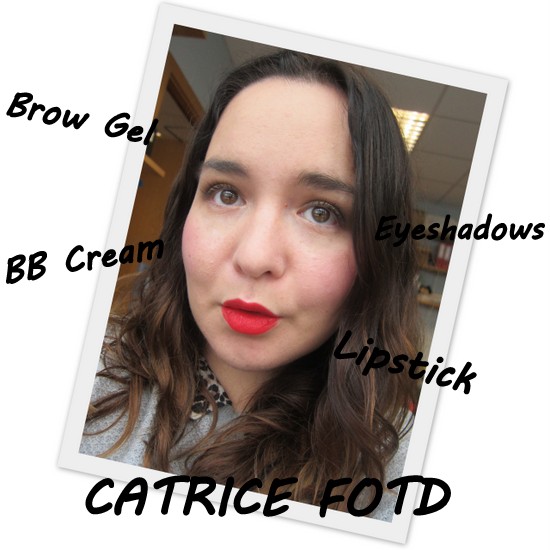 THREE Eyebrow Filler Perfecting & Shaping Gel, €3.99
I scoffed a little at the claims that this would suit all brow colours - I thought mine would be too dark for it to have an impact. I'm not ashamed to tell you I was wrong. It gives a more groomed appearance, tames any rogue straggly hairs and the fibre technology does make my brows seem just that little bit fuller. But I still have gaps so now the trial period's over, I'll use it over my usual powder.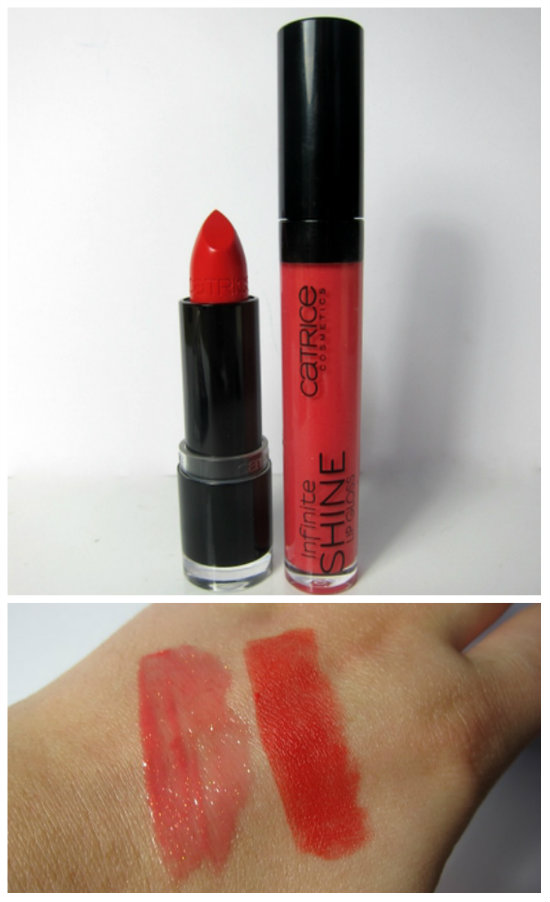 FOUR Infinite Shine Gloss, €3.49, and Ultimate Colour Lipstick, €4.49
Advertised
Saving the best for last, I am absolutely mad about these lip products. With its soft coral colour and golden flecks, the gloss reminds me of my favourite Chanel gloss in Amour, and as for the lipstick, well. Asking me to choose between this one and my new Maybelline's would be cruelty indeed. Matte, creamy and gorgeously pigmented, this orange-red shade is also right up my street. Subtle it ain't, but with toned down skin and eyes, it's not too in-yer-face (and if you don't agree, there's a coral-pink and a nude to choose from too). I don't find it drying but the shade does highlight any flakiness, so prep with scrubs and balm before you wear.
Over to you guys – whaddya reckon? Have Catrice played a blinder, or wha'?