 Every now and then, a celebrity can get it wrong and somehow end up wearing the same red carpet dress as another one.
Embarrassing.
But fun for us! We've found a few celebs in the same dresses. Tell us, who do you think wore it better?
To play, just mark each pic with:

if you like it, and:
Advertised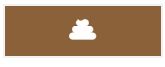 if you don't. Go!