 Alright beaut.ies, I have bad news and good news.
The bad news is that your credit card bill is going to have you making muffled keening noises into your balled fist at the end of this month (and again in September - brace yourselves now). The good news is that you'll have no money left because Charlotte Tilbury is having a mini launch in Brown Thomas Dublin TODAY!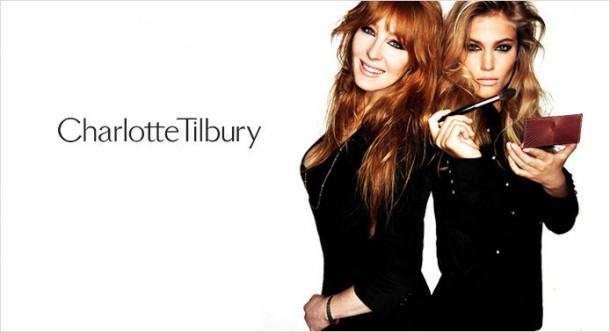 Now calm down, you're making a scene.
And hold your horses because there are only two products from this brand going on sale in the Dublin store and online today - Charlotte's Magic Cream and Wonderglow.
 The Magic Cream is a really exciting product  - its a cream that Charlotte made herself for years (before it was manufactured commercially) and she has used it on every model she ever worked with. This baby contains BioNymph Peptide Complex which stimulates collagen production, and its soothing, hydrating ways make this an anti-ageing Holy Grail for many of her fans. And they'd want to be happy with it, given that it'll set you back €90 for 50ml.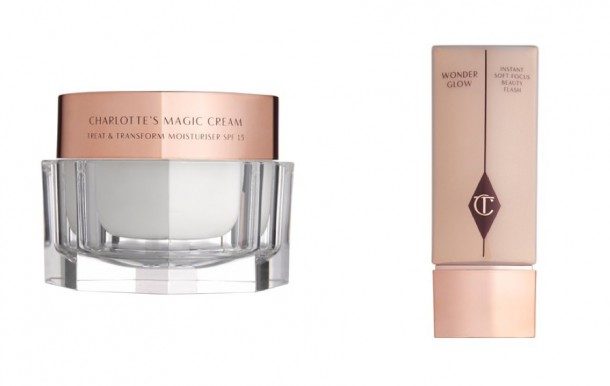 Wonderglow (€49 for 40ml) is a primer with skin benefits. It gives dull skin that 'of course I had an amazing night's sleep' glow, while peptides get to work on keeping the skin smooth and soft.
(And if ever you find yourself getting a bit confused by the fancy terminology that skincare is littered with these days, you can check out our handy guide here).
September will see the launch of the rest of the line so we thought we should give you (and your bank manager) a little heads up on what to expect.
This makeup line is utterly, divinely gorgeous. If you're not familiar with Charlotte Tilbury, she is one of the world's leading makeup artists. You'll find her work in Vogue and on the catwalk at fashion weeks all over the world every season. Every supermodel who ever was has passed under her brush, and her best chum - none other than Kate Moss - declares Charlotte the best artist she has ever worked with. She even did Kate's makeup on her wedding day!
Advertised
So yes. Ms. Tilbury knows her makeup, and when it came time to design her own product line, she approached it in a predictably clever way.
Charlotte created these ten looks on the one (yes, beautiful) model to show that makeup is about self-expression just as much as clothing. If you're in a rebellious mood, you can choose the products used to create the rebel look. Each look is a capsule makeup wardrobe, and the ten looks express the potential of the range perfectly.
Tilbury is known for her personal style - with flaming red, wild hair and a permanent cat-eye flick, you'll never see her in anything but the highest of heels. It makes sense, then, that her collection would feature some of the most striking and elegant packaging on the market. Art-Deco inspired; it is sturdy, gold, and absolutely beautifully designed.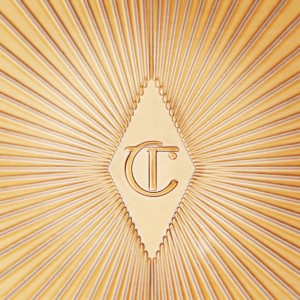 The products inside are some of the best quality you can buy, but it just adds an extra flavour of glamour to apply a lipstick that looks like it belongs in a Poirot novel! It's inspired by vintage movie stars, and I can definitely imagine Marilyn Monroe whipping this out of her handbag.
The entire range is genuinely amazing quality, and foundations come in colours to suit a wide range of skin tones, which we love. That's how it should be - but we don't see that as often as we'd like!
Other products I am very excited to see at Irish counters are her full fat lashes mascara and the Light Wonder Foundation, which is available in nine shades and sits beautifully over Wonderglow.
Will you be heading in to check out the skincare that was launched today? Or are you saving your pennies for September, for the  most exciting cosmetics launch in Ireland in years?
Advertised
Oh God. I can't take the excitement...