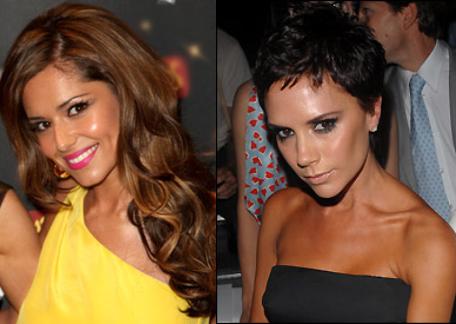 It may be gone from our telly screens of a Saturday night, but Cheryl Cole's hair has been voted the best of the best in a recent survey of 2,000 women in the UK by Trevor Sorbie. (I presume that's by Trevor Sorbie the brand rather than Trevor Sorbie the man, now. Or sure maybe he took to the streets with a pen and a clipboard to get to the heart of this most important issue, such is his dedication to the cause!) Posh Spice's cropped locks rocked in at number 2 in the list of "Most Beautiful British Hair In Showbiz", with Kelly Brook's mane taking third place.
Of course, there was a concordant "Worst Hair" list - no prizes for guessing who topped that (*cough* Amy Winehouse, *cough*.)
Both the top ten and the top ten terrors are below, and do let us know if you think they're on the money or if Trevor is talking out of his backcombing brush, but I have to ask.
Advertised
Since when are Kylie, Courtney Love, Madonna and Beth Ditto British?!
Top Ten Best
1. Cheryl Cole
2. Victoria Beckham
3. Kelly Brook
4. Keira Knightley
5. Kylie
6. Kate Beckinsale
7. Holly Willoughby
8. Denise Van Outen
9. Fearne Cotton
10. Alexa Chung

Top Ten Worst!
1. Amy Winehouse
2. Camilla Parker-Bowles
3. Courtney Love
4. Kelly Osbourne
5. Peaches Geldolf
6. Sharon Osbourne
7. Madonna
8. Lily Allen
9. Beth Ditto
10. Zara Phillips