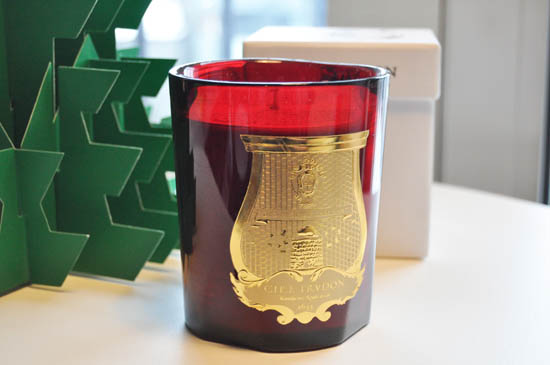 Hello, and welcome to my Christmas tree.
Yeah. I know it's not a tree, but we don't put one up in my flat. This was revealed much to the shock and consternation of Beaut.ie reader Daiseeboo who said "I think I would make the hubs move out so that I could fit one in," but the reason isn't because I'm a Christmas Humbug, it's because we don't have space.
So I learned to get smart. Last year I bought a wodge of candles from Cloon Keen Atelier - seriously, these guys make amazingly good burners for very decent prices and the Christmas range is well worth getting. Last year I used the Christmas Tree candle and it did very well in place of the real thing.
This year, I've been hoarding a Cire Trudon candle, Nazareth. Here's a quick overview: this brand is luxe, and then some. Prices reflect that - not many of us has €60 to spend on a candle the day after a very harsh budget, and neither do I - this came to me as a press sample.
But for those who want to splurge or who'd love this as a gift, price reflects quality: the brand is sold at Brown Thomas and has roots that are almost four centuries old. Hand-blown, super-heavy glass, gold paper emblems, a secret vegetal wax blend and amazing scents mark this candle brand out as something very special.
Advertised
Nazareth is wonderful. Every now and then over the last few months I've taken it out and inhaled the fragrance. Now that it's officially almost Christmas, it's out of the cupboard and I'm going to be burning it a couple of hours a day.  This is so amazingly richly-scented with orange, clove and cinnamon that the air is almost thick with it even before I've put a match to the wick. Just gorgeous, and incredibly festive and comforting.
So, in place of a tree, I have to say that I'm pretty damn happy with my candle and I don't have to worry about recycling it in January either!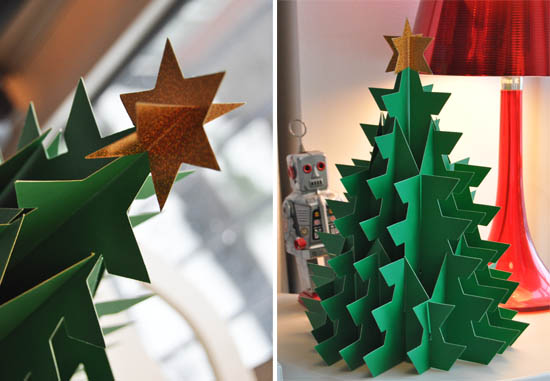 PS: I do have a sort-of-a-kinda-tree this year. We bought this little paper pop-up at Moma in New York to have a nod to the real thing.