 Last week, we went for a classic Christmas makeup. You can't go wrong with a soft cat eye and a red lip. It's traditional, and it's supremely pretty.
Sometimes though, pretty can be boring, and you're in the mood for something more fierce and sultry. If so, this look is for you. It focuses all the attention on the eyes, and the result is a festive homage to Christmas that's grown-up with a side of grungy.
Step One
Since I've had a horrific attack of period face (yes, it's a thing), I'm taking extra time to conceal both before and after applying foundation. I'm using Nars Radiant Creamy Concealer in Chantilly.
If your shadows are prone to dropping dust on your cheeks, apply your foundation last. Since the ones I'm using don't tend to drop, I'm applying Armani's Luminous Silk Foundation first.
Next, fill in your brows - not too heavily though. The eye makeup will be quite strong and a strong brow would pitch the look into drag territory!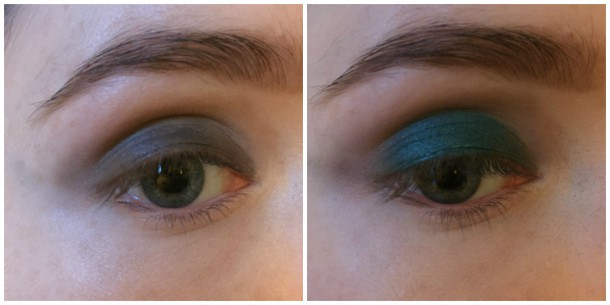 Step Two
Begin by applying a black cream shadow as a base all over the eyelid. I'm using Blackground Paint Pot from Mac.
Next grab any deep green shadow of your choosing - preferably something that catches the light rather than a matte colour - and press it all over the lid with a flat shadow brush. I've opted for 'Fringe' - a vibrant Teal green from the Urban Decay Electric Palette.
Next, take the green under the eye along the lower lashline. and blend the edges.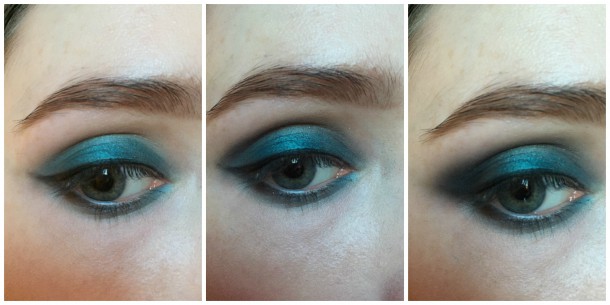 Step Three
Advertised
Take a deep plum shadow - i'm using one from my beloved NYX Butt Naked Palette - and a clean fluffy brush. Buff the plum shadow along the crease of the eye to soften the line where the green shadow ends.
Take this under the eye too, then take a black liner (I'm using Urban Decay's 24/7 liner in black as it's my current favourite) and line the upper lashline.
With a clean smudging brush, smoke out the liner, buffing the line until it looks soft and pulling it out into a slight cat eye, as in the photo.
Use the excess left of the brush to buff along the lower lashine.
Take a matte black shadow - again, I'm using the one from my NYX Butt Naked Palette - and buff it onto the outer corner of the eye with a blending brush. Keep blending it in toward the centre of the lid until it looks soft and smoky.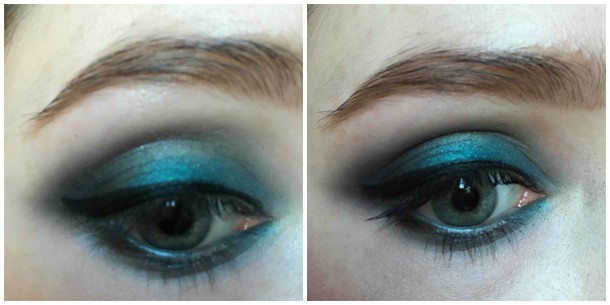 Step Four
Go back in with your black pencil liner and line your eye, pulling the liner up into a flick.
Now the finishing touches! If you have a deep green eyeliner, run it along the lower waterline to make your eyes really pop.Black will look great too if you want to go with that. I'm using the green eyeliner pencil from Clarins' upcoming Garden escape collection.
Finally, mascara! I'm going with Urban Decay's Perversion Mascara (just because I really like it_, and I'm applying two coats to the top and bottom lashes. You can go ahead and apply false lashes if you like, but the eye is already rather extreme, and falsies might make it look like drag makeup. I LOVE drag makeup, but not on me!
Step Five
To finish, I'm going super soft with the rest of the face. A touch of soft pink cream blush (Mac's lip and cheek color in Lazy Sunday) and a slick of Clarins Lip Oil in Raspberry finish the face without throwing it off balance.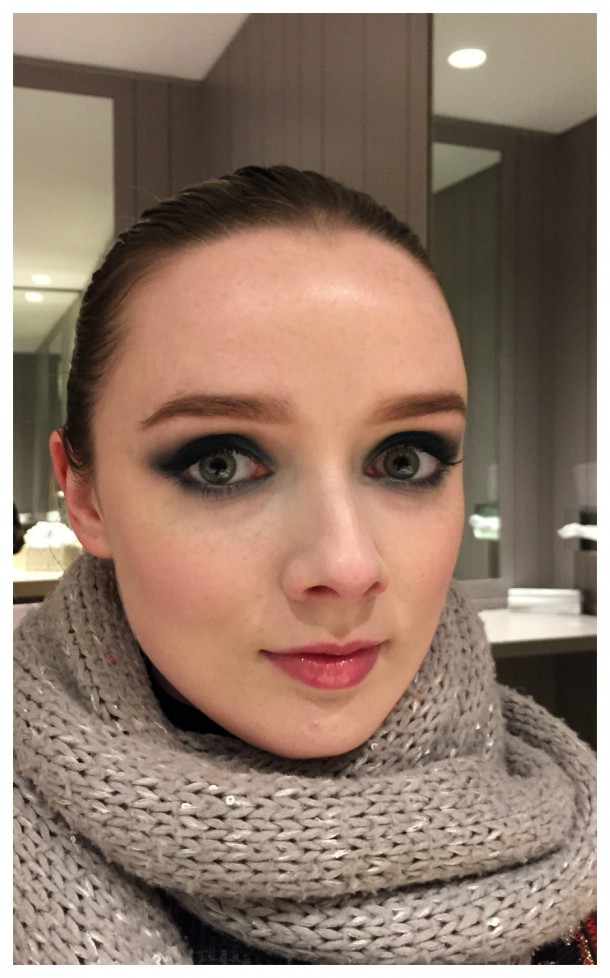 This is intense makeup, but so much fun. Would you wear a look like this? You can replace the green with any colour of your choosing and create a sensationally strong eye!
Advertised
It's not for everyone, but it will certainly lend some drama to your Christmas party. If you're in a vampy mood, pair it with a red lip!
Are you a strong makeup person, or more of a natural Nancy? To the comments!