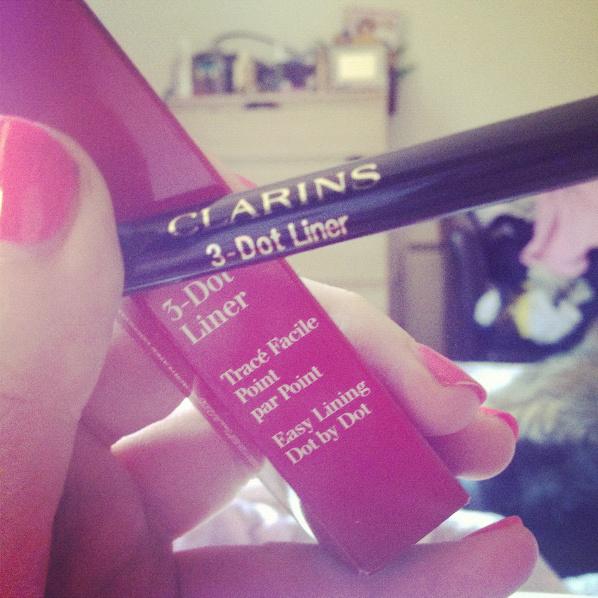 Eyeliner is my passion in life, and I don't feel alive if I haven't got a pair of flicks. I've used tons of different products over the years, but my current faves are L'Oreal Superliner Perfect Slim, Inglot's Waterproof Gel Liner and MAC's Smoulder pencil. However when this little beauty landed I was really eager to try it. Markers are the way forward I think, as they allow you more control to draw the shape you want, and having tried a few crap ones - Bobbi Brown's is surprisingly bad - I was excited to see what Clarins had brought to the table.
Join the dots
Clarins isn't normally a brand I'd buy make-up from - more skin care and fake tan - but I know they have a really loyal following. I was intrigued by the three dot brush, designed to get right in to the lashline. Gappy eyeliner is my kryptonite, y'all. This product is meant for girls who aren't a dab hand at creating flicks, and the idea is to dot the liner along the lashline until you have your perfect line, then sweep over it to fill it in.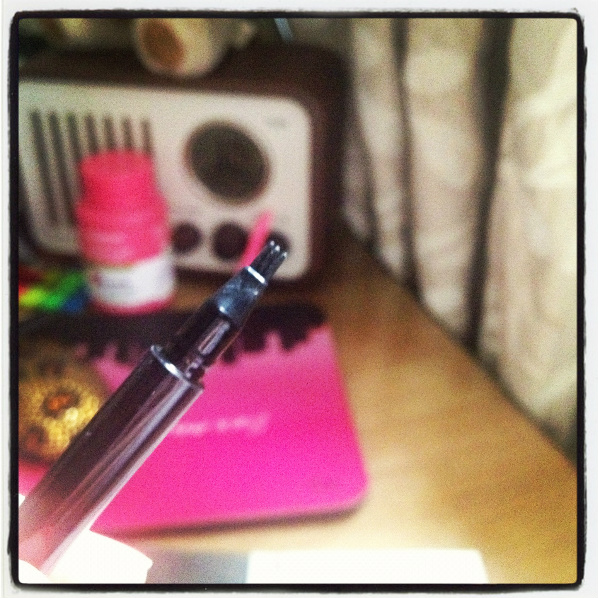 The magic brush
I'm not tooting my own horn, but years of practice have me pretty adept at an oul' eyeliner flick. Still, this made it FANTASTICALLY easy. The formula is very dense and black, unlike other wishy washy ones I've tried (COUGH Rimmel gel). I dotted an extreme wing shape, because I COULD with this fantastic brush - this made it really easy - then filled it in. Now, I may have gone a bit extreme for a Saturday at the cinema, but why the hell not eh?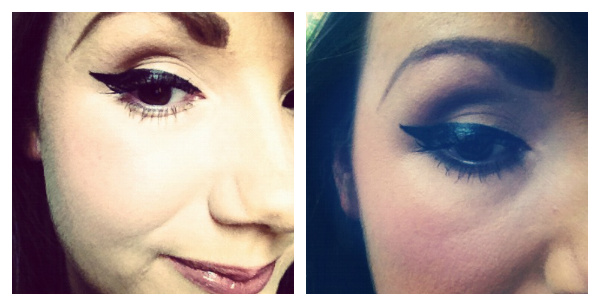 Advertised
 Maximum drama
Check out my Dublin bus self-portraits and see for yourself. This is great for a birra drama, and great just if you want to darken and thicken up your lashline. At €24 it's double the price of my L'Oreal marker fave, but it but it lasted longer and is a lot blacker.
Awesome. Now, run to the shops!
Read all about the new Clarins A/W 2012  collection and see pix of products (and Claude of course)
Advertised