 See, this is what happens when a Kardashian/Jenner endorses your product... This is why they're so damn powerful, GODNAMMIT.
Two days ago, Kylie Jenner posted the below to Instagram, captioned: "Love my @cocoabrowntan from @marissacarter when I want a fast tan #SelfTan #CocoaBrown #1HourTan."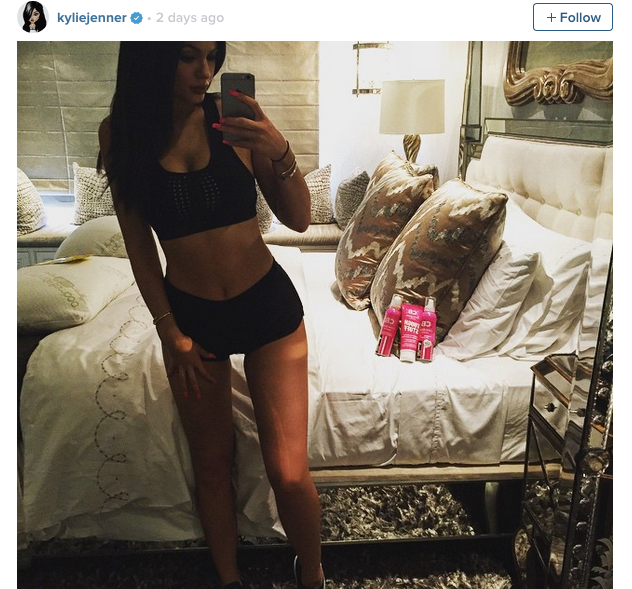 This made us very happy...
Superb result for our friends @CocoaBrownTan @CarterMarissa as @KylieJenner endorses 1 hour #tan #Irish #beauty ðŸ'—ðŸ'š pic.twitter.com/9di1DjcSLG

— beautie (@beautie) June 7, 2015
Advertised
As it happens, it made Irish business tycoon Marissa Carter even happier, as the results are outstanding.
All #CocoaBrown products SOLD OUT in the USA. #KardashianEffect #KylieJenner

— Marissa Carter (@CarterMarissa) June 8, 2015
Now that Kylie has been fully immersed in the culture of Irish tanning, she's been invited to a tanning party by some of Irish fans. One @LaurenCullyy left the following comment under the Instagram post: "She should come to Ireland we'll show her how we irish put on th tan and have a session."
Have you ever had a tanning party? Or is it something you'd prefer to engage in via the privacy of your own bathroom?