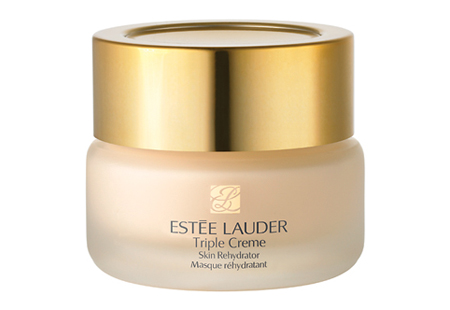 I can use all the moisturiser in the world, but sometimes the only thing that'll save my complexion from mummification is the swift application of a masque. And this skin saviour is a particularly good 'un.
It's Estee Lauder's Triple Creme skin hydrator, and it's about €40. Peach coloured and nicely scented, you smooth a generous amount over parched skin, leave it to do its work for ten minutes or so, and then tissue off - don't wash, as what's left on your skin will continue to moisturise all day (or night).
Advertised
I often use this if I've been wearing makeup all day and am going out in the evening too - I cleanse, whack a handful of Triple Creme on my mush and my skin is in lovely condition for the re-application of slap. Plus, if you're feeling particularly dessicated, put it on before bed and allow it to do its hydrating work overnight. Brilliant!