 We have found two new hair ranges designed to help hair grow, the expensive Résistance Extentioniste by Kérastase and the cheap and cheerful L'Oreal Dream Lengths.
Some girls go to extreme lengths to grow their hair long (pun intended). It takes perseverance and care to keep growing it and keep it in good condition. There are some lucky people out there with hair that just grows and grows. They could have sit-on-your-hair tresses without any trouble. For most, however, growing your hair is an effort. You will need to have it trimmed regularly and use great products to keep it in good condition. L'Oreal Dream Lengths is a haircare line targeted at those of us trying to grow our locks.
Hey Beaut readers! Just letting you know that some of our articles contain affiliate links! If you buy something through one of these links, you won't pay a cent more, but we'll get a small commission, which helps us to keep providing you with great content. Thanks!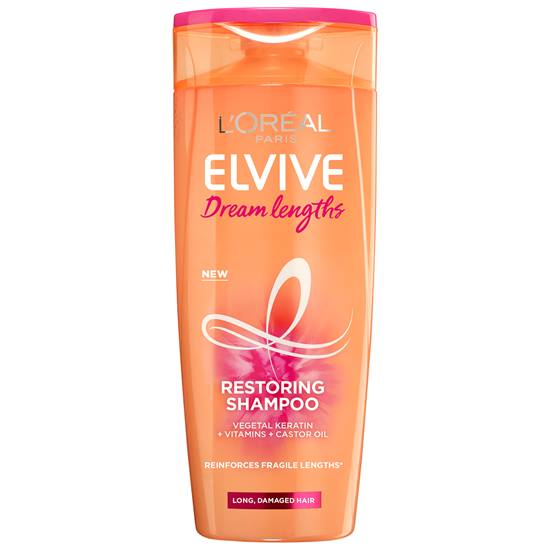 L'Oreal Elvive Dream Lengths Long Hair Shampoo
I know that short hair is just not for me, I simply don't have the face shape for it. I had it chopped bob-length only twice in my life, and both times were disastrous. The first time was when I was 12, and consequently, I looked like a mushroom for a year of my life. Many years later, I had a miscommunication in a French-speaking hair salon in Montreal and ended up leaving with little more than a bob. On me, it isn't a good look.
L'Oreal Dream Lengths Shampoo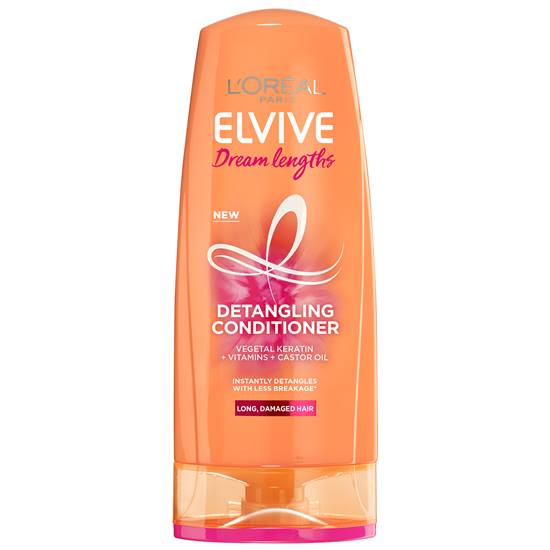 L'Oreal Elvive Dream Lengths Detangling Conditioner
I'm going to persevere with keeping my long hair in check for the rest of my days. So, I've been using the L'Oreal Dream Lengths range for two weeks now, and it's really quite nice. I haven't noticed any life changing results just yet, but it certainly leaves my hair in nice condition.
This range smells lovely; it reminds me of fruit salad sweets, both in colour and in smell. I'm going to call the fragrance 'fruit cocktail'. Using this shampoo and conditioner makes for a pleasant shower experience. They have a cocktail of vitamins, castor oil and keratin to nourish long hair strands. After ten washes, you should find your hair is stronger and less likely to get split ends and breakages.
L'Oreal Dream Lengths Conditioner
Advertised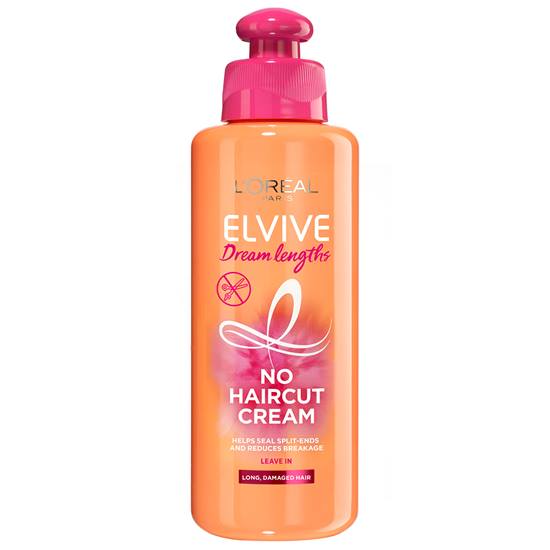 Long hair needs something to protect it while styling. If you blow dry your hair every time you wash it, it's important to use a serum or cream for heat protection. After brushing out my wet hair, I have been applying the No Haircut Cream through the lengths and ends of my hair. It gives your hair a nice shine and protects it from heat up to 180 degrees.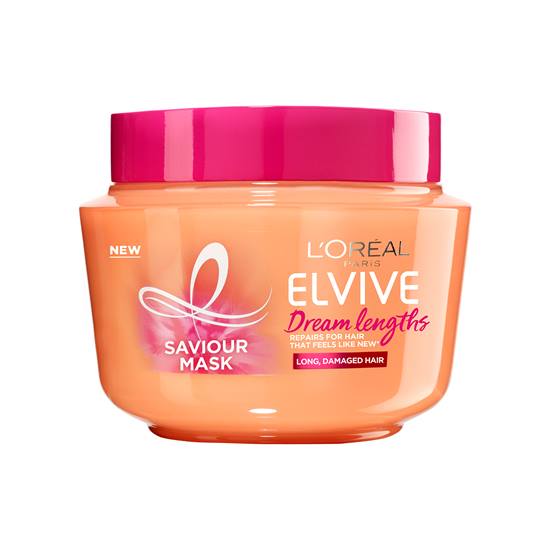 You can use the mask once a week to really condition and nourish your hair. I actually like to use it instead of conditioner a couple of times a week to really soften and strengthen my hair.
This is a really pretty looking and sensually pleasing hair care range. As I said it hasn't had a massive effect on my hair but my hair has been smooth and dried nicely since using it. Do you change up your hair care products often or do you stick with the same ones?
Option 2 (the pricey one)
L'Oreal isn't the only brand to bring out a haircare range focused on long hair, but it is the most cost-friendly. If you are into really treating your hair, you might want to try out the new Résistance Extentioniste range by Kérastase.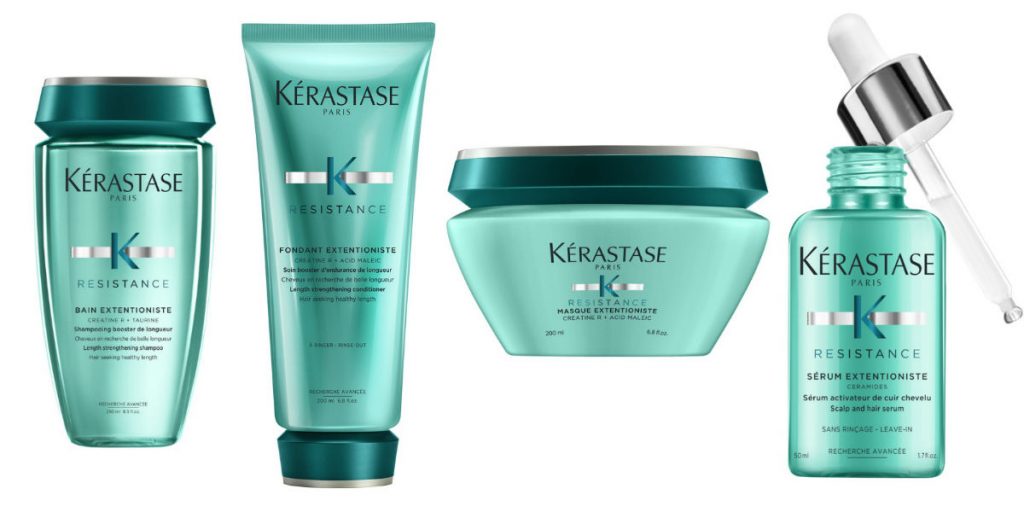 Bain Extentioniste (shampoo) €21.60 / Fondant Extentioniste (conditioner) €26.10 / Masque Extentioniste (length-strengthening mask) €39.60 / Serum Extentioniste (scalp and hair serum) €50
There are four products in the range that Kérastase call "a daily boot camp for hair." Designed to strengthen the hair and protect it from daily irritants to allow it to grow, the combination of the 'Creatine R Complex', the amino acid Taurine and Maleic Acid helps to reinforce the structure and surface of the hair fibre and strengthens the hair's 'core.'
Advertised
The range is available now from salons nationwide or on amazon.co.uk