 I recently worked on an editorial shoot which involved using bright face paints instead of traditional make-up products and it reminded me of just how much fun colour can be. I've a friend who's also a make-up artist and she always wears bright colours, from top to toe, has blue hair and matching eye brows. On me it would look so wrong but it suits her personality to a tee and to use a Miranda quote, is "such fun!"
We can all get so serious about application techniques, products and using the right tools - and let's not even get started on the traditional beauty "rules" involving eye colours. My theory is, if you want to wear blue, wear it - want to wear orange? Why not? It's only make-up after all and you can always take it off if it doesn't work.
And remember that a few coats of black mascara can make all the difference.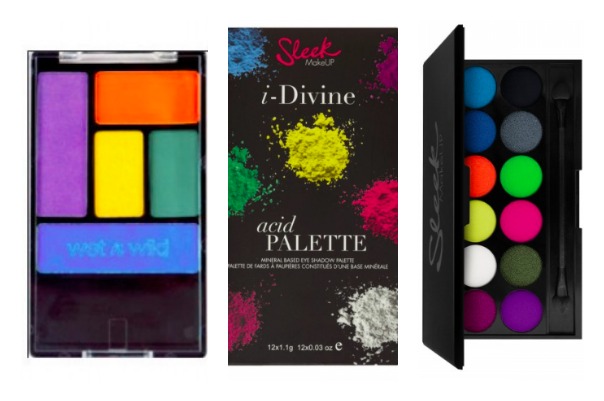 So, let's get going on our technicolor adventure then shall we? To start I thought I'd look at some eye palettes including Wet n Wild Art in The Streets (€5.49) which is cheap and cheerful; the colour pay off from these shades in general is good but the yellow isn't overly fantastic so, if you want to make it stronger I'd suggest wetting it a little.
Sleek are always popular, especially when it comes to anything to do with colour and I really love their I-Divine Acid palette (€10.49) which comes with some darker shades to compliment the bright ones.
Advertised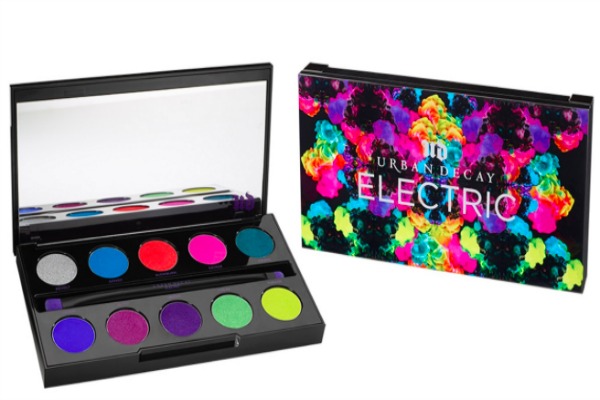 Heading into more luxe territory, Urban Decay Electric pressed pigment palette (€45) is lovely to work with as the shades are vibrant and blend easily.
Inglot and Mac are also known for their high quality eye shadows and pigments which you can choose to buy in singles or combine into a palette depending on how many take your fancy.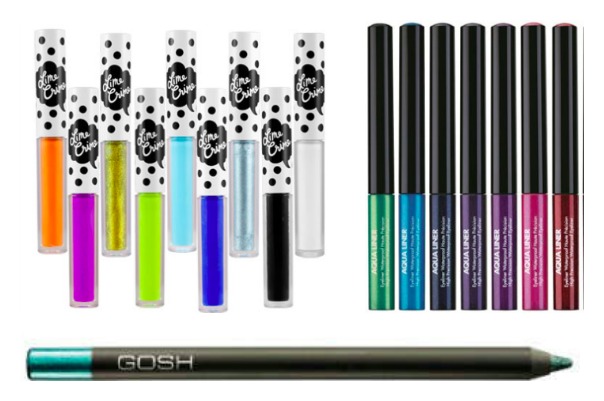 If eye shadows aren't your bag then a bright liner might be the something to consider, and they don't get much brighter than Lime Crime liquid liners (€10.50 online) or Make Up Forever Aqua Liners (€21) which apply smoothly and give an intense colour pay off.
Alternatively, a pigmented pencil such as Gosh Velvet Touch eye pencil (€7.99) offers the option of blending out colour on the lid for a softer finish if you don't feel confident using a liquid liner.
Advertised
And for those who only want a hint of colour, you can try jazzing up a smokey eye with a shot of blue or purple along waterline, or swap out your normal highlighter for a brighter shade worn on the inner corners of eyes.
Are you a fan of bright eyes? What are your favourite products to bring some colour to your look?