 Our Cover FX dupe saves so much money but doesn't compromise on results. You'll have glowing skin but cash to spare. So it's a win, win!
Finding a Cover FX dupe isn't all that easy, but we've managed to find a great one. And as you all know, we love nothing better than sniffing out ways to save money, but still get the results we want. Recently, we've covered some fantastic dupes for Benefit, Smashbox, Hourglass and Fenty Beauty which prove you don't have to splash the cash to look a million dollars. But let's get back to the matter at hand, our Cover FX Dupe.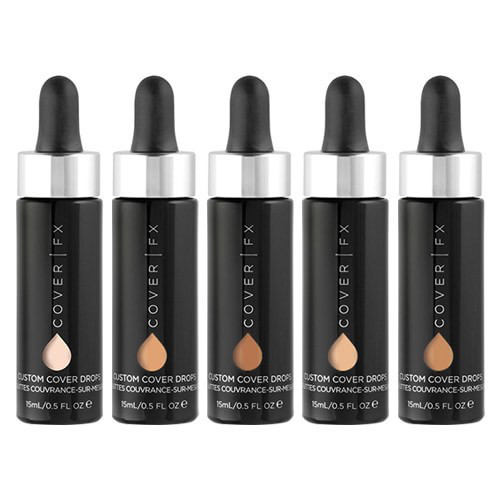 Cover FX Custom Cover Drops €37
Cover FX first hit the scene with their Custom Cover Drops. The pure pigmented drops are designed to help you customise foundation or tinted moisturiser to match your exact skin tone. There's no shimmer to them, and they don't change the consistency of your foundation, just the shade.
We've seen some copycat versions of the idea from Catrice and The Body Shop who have the Foundation Adjuster products. Those only come in two kinds, though - a white and darker pigment drop. Cover FX have a much larger selection available making it easier again to match your shades.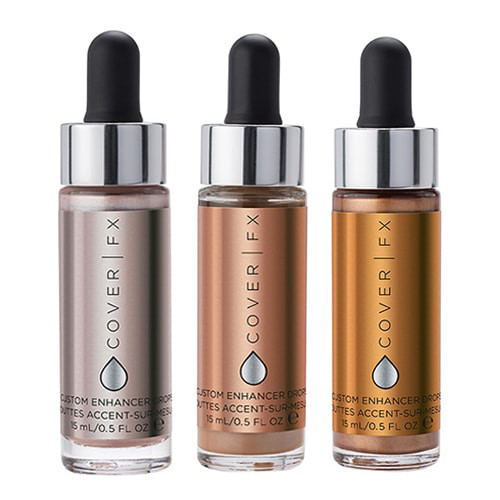 Cover FX Custom Enhancer Drops €35
Advertised
Following on from the success of the Custom Cover Drops, the Costume Enhancer Drops were launched. Fundamentally, they are liquid highlighters. You can use them alone, or underneath foundation or mix them into foundation for an instant glow. As with the original Custom Drops, these offer really intense pigment and have become a firm favourite on the Instagram scene (which LOVES highlighter!).
I think we can all agree, the effect is really beautiful, but the price might put you off a bit. Which is where our dupe comes in. Wet n Wild have just launched their new collection and in it you'll find the new Hello Halo Highlighters. The €5.95 liquid highlighters come in four shades including a beautiful rose gold and opalescent white.
Advertised
The texture of these is easy to work with and leaves skin with a beautiful, soft focus glow that looks far more expensive than its price tag.
Will you be giving our dupe a try? Or do you think the Cover FX drops are worth the investment?