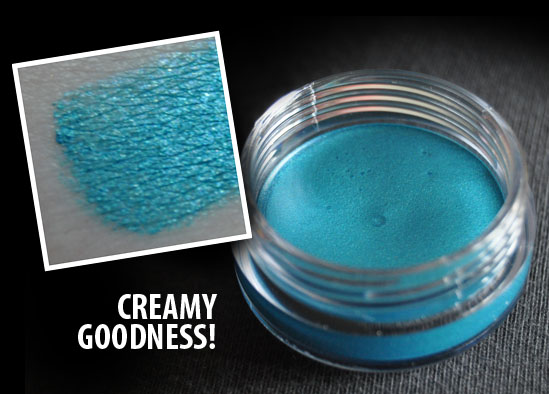 We got a look at Make Up For Ever's new Aqua Cream Pots the other week, the launch of which I was invited to and to which I arrived two hours early. Doh.
I've gotten a couple of samples of some of the 22 shades on offer post-launch: this is 21 and it is a very brave colour. Very brave. I quailed a little when I opened the pot, I will admit. I'm not gonna use this all over the lid - it would just be waaaaayy too much, even sheered out - see the swatches below -  but I will most likely call it into play as a liner - the texture is creamy so that's not going to be a problem application-wise.
There are some really gorgeous metallic greys and taupes in this line and I think I may shell out for a couple - they're the sort of thing I'd get a lot more use out of for a host of reasons: the texture means they're lovely solo but could also be used as a base for powder shadow, so a good bet for those who love a smokey eye or who have issues with glitter shedding down their cheeks. I think they're a good price too - for €21 you get 6g of product, and that's really quite a lot.
The finish and creaminess of these products is fantastic - it'd put you in mind of Illamasqua's Liquid Metals except that these set and don't really budge much at all - if you use Liquid Metal all over your eye you'll notice creasing pretty damn quickly. Aqua Cream Pots are also also waterproof, so handy for, er, all those occasions when you have to go swimming fully made-up. Or something.
Swatches and a full shade line-up are after the cut.
Advertised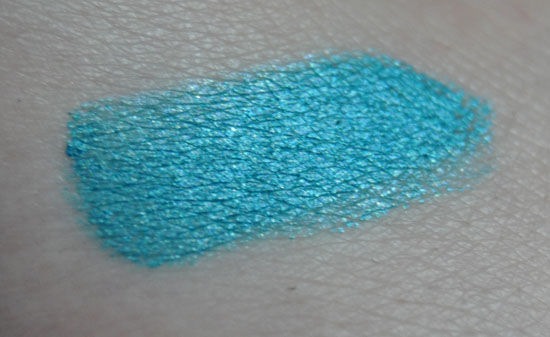 This is the colour swatched straight from the pot. You can see it's got tons of pigment and a metallic, pearlised finish.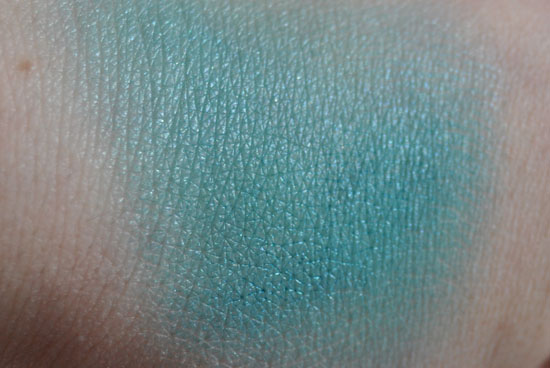 This is it sheered out quite a bit, so you can see how intense it still is - very!
Advertised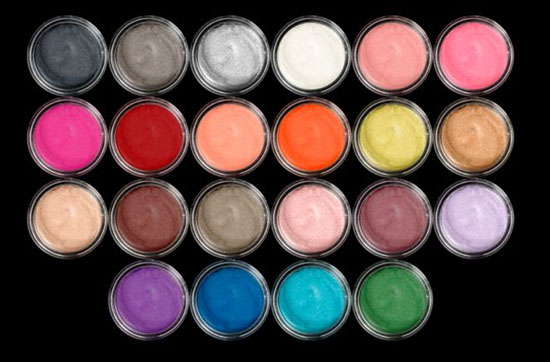 21, my shade, is bottom third from left.  I am totally tempted by the purple colour (could it be the one I'm after?) and the three metallics to the top left of the pic.