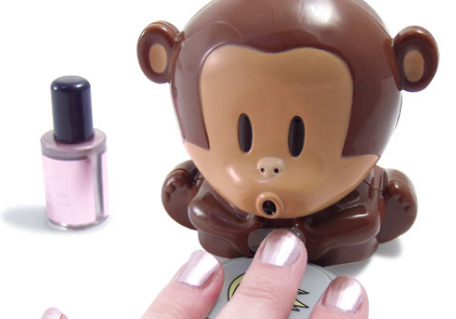 Ah, would you take a gander at this sweet little feller? If you're fed up with waiting for polish to dry; whack a couple of AAAs into his arse, press down on his little banana-decorated plate and he'll happily whoosh air over your fresh mani.
While he looks awful cute - mine is grinning down at me from my bookshelves - he's not really all that effective, I'm sorry to say. But as a cute little extra pressie for a beauty junkie, he'll definitely raise a smile.
Advertised
Go nuts - £4.95stg from www.boysstuff.co.uk
Get Beaut.ie Delivered
Stay updated with Beaut.ie newsletters full of the latest happenings at Beaut.ie as well as great offers and things we think you might find interesting .