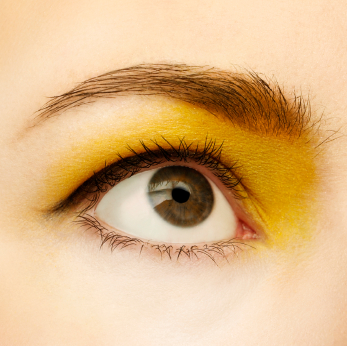 I remember distinctly the first time I wore makeup in public.  I was twelve and going to a school disco.
The makeup consisted of an old cast off Cover Girl eyeshadow duo of Beaut.ie Mammy's containing the dis-gusting and totally unflattering combo of lemon yellow and navy blue.  So yes I must have applied what looked like a bruise to my eyes.  I had no mascara, so vaseline was used to spike my lashes.
And that was it!  Ready in seconds I put on my new batwing sweater (well it was the eighties) and went downstairs to be greeted with stifled laughter and raised eyebrows.
"Are you wearing makeup?" asked Beaut.ie Dad - more in surprise than disapproval.  I attempted to look as though I knew not what he could possibly mean.
Advertised
"Ah leave her" said Beaut.ie Mammy. "Sure a bit of eyeshadow never hurt anyone".
Readers I was the envy of my friends.
I have no idea what actually happened at the disco - lots of unrequited crushing I would imagine - but I'll never forget that first act of makeup wearing outside of the dress up box.  Do you remember your first time?