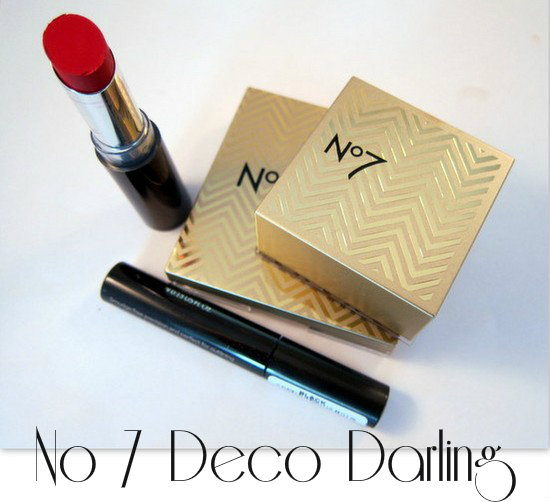 I don't think I could ever tire of the 1920s and that's just as well, because it seems like that roaring, raucous and oh-so-glamorous scene is the inspiration behind pretty much everything these days. Add to that my adoration of makeup artist supremo Lisa Eldridge – y'all know we're besties*, right? – and I was always gonna love this Gatsby inspired Christmas collection she designed for Boots No 7.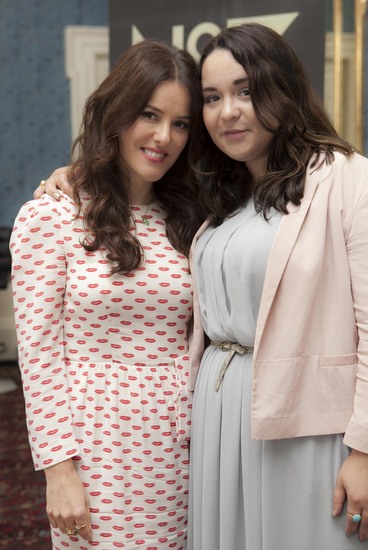 See? Besties!
A capsule collection of six products, Deco Darling is just divine – the nicest collection of products we've seen from the brand in, oh, EVER, and hopefully, a sign of things to come under the big rebrand. There are two glitter polishes which are winging their way to me as I type, along with an eye quad, loose powder highlighter, red lippie and black liquid liner.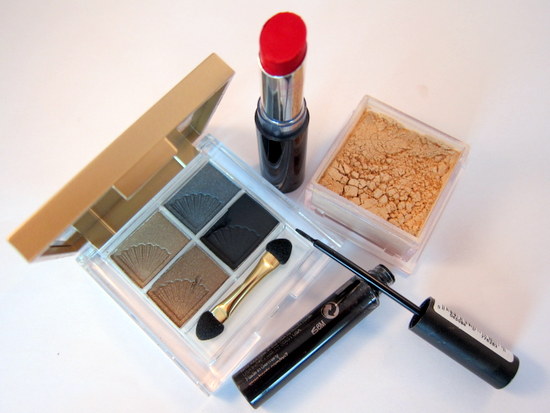 The eye palette is a real scene-stealer – it features four gorgeous shades of antique gold, bronze, silver and grey which are right up my alley. They're really soft and there is a little bit of fallout but that's something I can totally forgive for the sheer elegance of the packaging – the little embossed fans! I DIE! – and the beautifully wearable shades. Another plus point? It's just €12.95. It looks easily twice that price and would make the perfect stocking filler or secret santa gift.
Advertised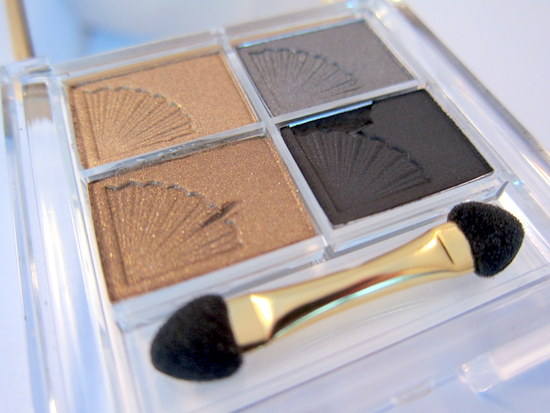 Mine arrived with a couple of chunks missing - apols!
Blessed with a pale Celtic skintone? This highlighter is pretty much your dream come true. There's no chunky glitter, just an elegant, pale golden sheen – the swatch doesn't do it justice at all and it's a tad light for my medium skin, but paler gals are gonna love it. This is also well priced at €15.50.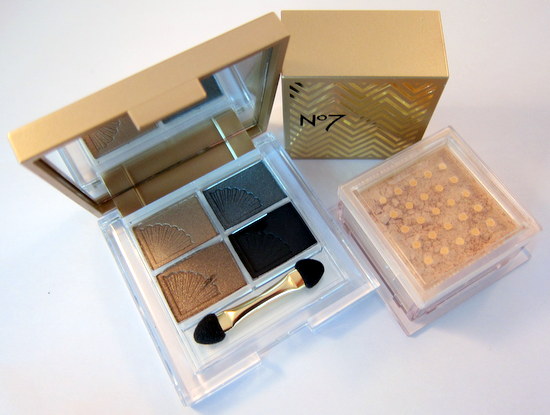 The Stay Precise Liquid Liner, €9.75, is probably my least favourite part of the collection; I prefer a pen liner for ease-of-use but steadier handed types will probably get on well with it and it does give a nice opaque black line. But the Love Red Stay Perfect lipstick is another wee gem, a creamy true red shade with good pigmentation and staying power. It's €11.75 and not overly drying on the lips, either.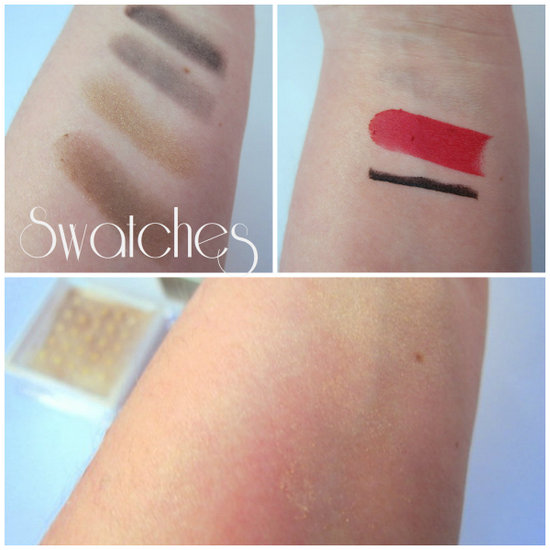 Advertised
Deco Darling is out now – are you tempted?
*Ok, so I met her once. But Lisa, if you're reading…call me!