 Here is a quick guide to understanding liquid MAC foundations, so you can go forth and choose wisely.
MAC foundations are confusing because there are so damn many of them. They're all good, but one might be better for you than another.
There are just so many different variants when it comes to choosing a foundation: colour, texture, tone, finish - and the rest. Finding the perfect colour is hard enough, let alone finding the right texture for your skin type. The one thing I've realised about people is that often they are wearing the wrong texture foundation and not making the best out of their skin.
Let's kick this off with the most famous and most bought.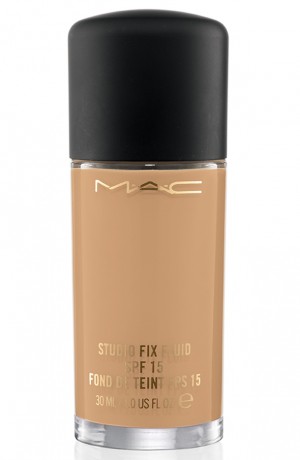 Fix is a medium to full coverage foundation and is buildable. It's a matte finish so it great for oily skin. Thick formula, so lasts up to eight hours. SPF 15.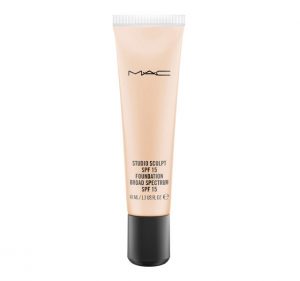 Medium to full coverage, gel-based formula, build-able. It's a satin finish, better for a dry or mature skin. However, I feel this foundation is a bit misunderstood. When you heat it up in your hands it turns into a cream. Use your finger tips to pat it into your skin, less is more. The finish is really lovely when it's applied correctly.
Sometimes, I like to use it on the high planes of my face, like nose, forehead, chin, and cheek bones, over my regular foundation to give the skin a nicer finish. SPF 15.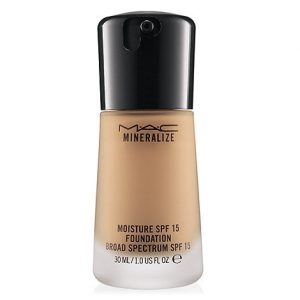 Advertised
This is a light to medium coverage foundation with a light reflecting satin finish. Best on dry skin, this foundation has almost a shimmer effect, and for people like me with open pores and fine lines, it's not the best. This foundation just highlights imperfections. If you have perfect, young flawless skin and you just need a subtle glow, this is the one for you. SPF 15.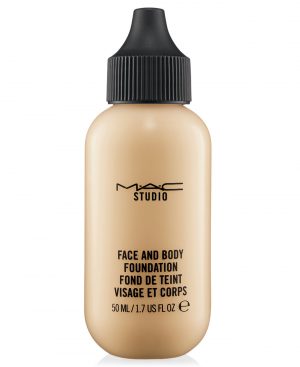 Low to medium coverage, buildable shine finish, water resistant and long wearing. This foundation gives a skin-like finish and has no SPF so is ideal for photographic and bridal use. It can be worn two ways: very light, or if it's left to oxidize or rubbed vigorously between your hands, it will be fuller in coverage.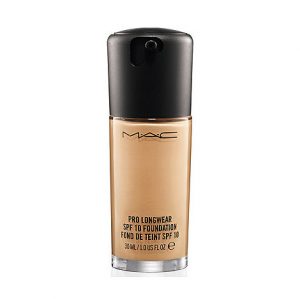 Medium to full coverage, long wearing and oil controlling, this has micronized pigments to give a satin finish. Good for oily to normal skin types. Slightly cakeier on a dry skin.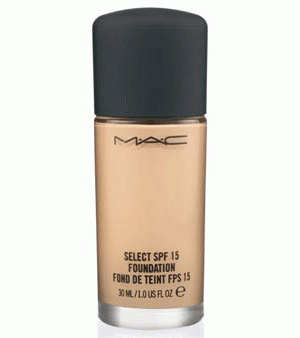 Select is a light to medium coverage, good for normal skin types. SPF 15 and has a natural finish.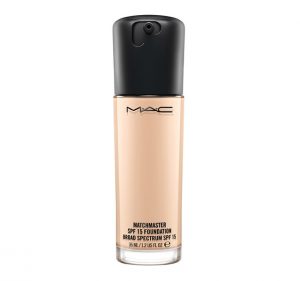 Demi-matte finish, medium coverage and created to reduce shine. This has been designed to oxidise and match your natural skin. Can get darker after initial application so be careful and try it first before purchasing. Will dry to a semi-matte finish, which is good for normal to oily skin types. SPF 15.
Advertised
If you decide to try a new MAC foundation, please do note that while you may be shade NC15 in Studio Fix, you may not be that exact shade in, say, Pro Longwear. MAC shades are of course another confusing aspect of the brand. But we've put together a handy guide for that, too. Check it out here.