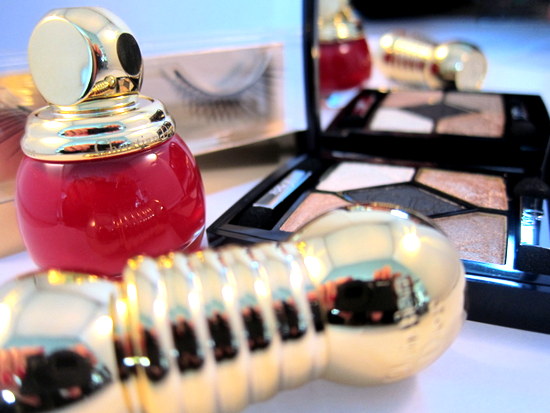 We've seen a few unexpectedly understated Christmas collections this year that were inspired more by winter, like Armani's White Night, or the night skies at YSL, than the glitz and glam of the festive season itself.  But if your soul is yearning for some full-on glamour then look no further than this decadent, desirable Grand Bal collection from Dior.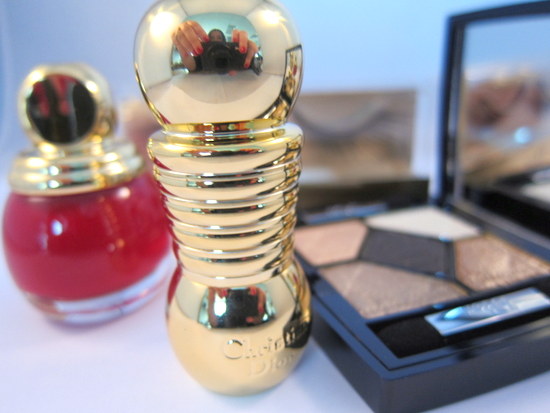 Look close enough and you'll see moi, reflected in the lipstick!
The press release puts it perfectly: "fleeting and flamboyant, the Grand Bal embraces the fantasy of Christmas."  A vision in gleaming gold, this collection screams LUXURY! and OPULENCE ! and OLD HOLLYWOOD GLAMOUR! Everything about it, from the packaging to the shade range, appeals to my magpie eye.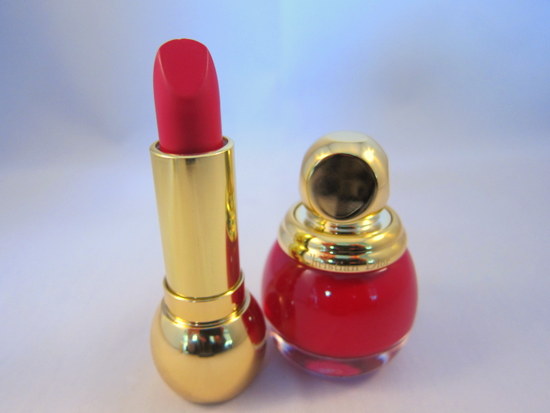 On counter now are four new shades of Diorific, Dior's 'most haute couture lipstick' - Dita Von Teese is a fan, and that lady knows her lippie! - along with four matching shades of Le Vernis. They're called Lady, Diorling, Diva and Marilyn – this latter surely a tribute to Ms Monroe in the 50th year since her death, and a more fitting one than MAC's cheap looking recent collection. At €32.50 for a lipstick and €25.50 for Le Vernis, they're pricey – but they're also genuine objects of beauty and desire. Delightful, the pair of 'em!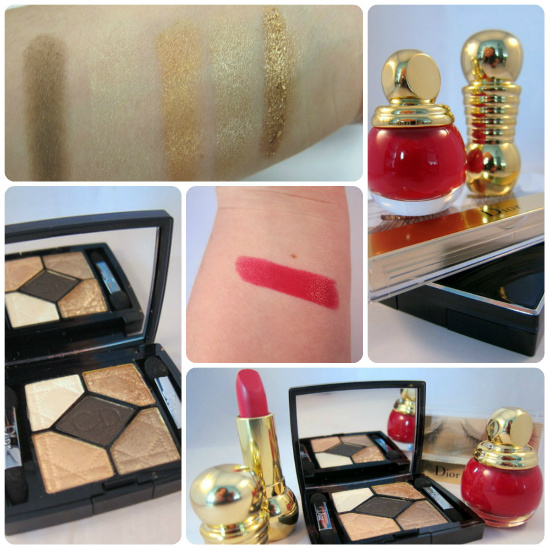 Advertised
Night Golds and Fairy Golds are the two new 5-Couleurs palettes, at €55 a pop. Night Golds features soft and finely milled shadows in shades of champagne, copper, taupe, dark brown and gold – most women will get lots of wear from this palette, over Christmas and beyond.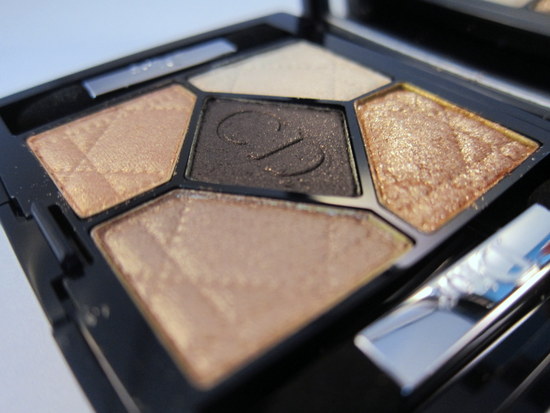 Grand Bal also features two sets of false lashes, a first for Dior, which are expensively packaged and  adorned with either gold crystals (pictured) or pearl drops.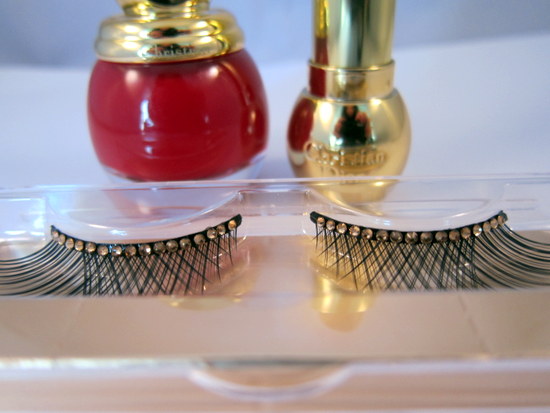 I've yet to have occasion to try these, but wouldn't they be the business for the office Christmas party? They're €28 and well made, so you'd get at least a few wears out of them.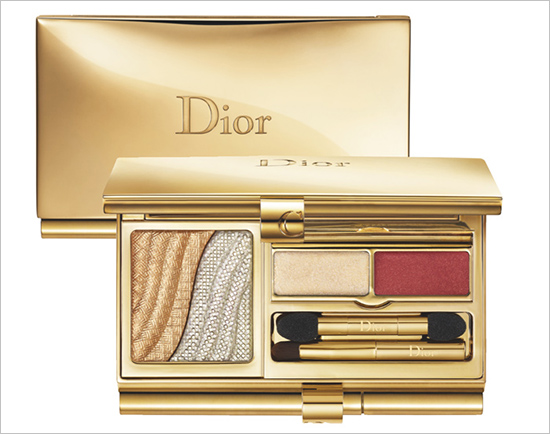 And the star of the show? The limited edition Palette Grand Bal, €85, which, if the press shots are anything to go by, is an absolutely stunning piece of kit. Containing two metallic eyeshadows, two glosses and a mini black eyeliner, this is going straight into my letter to Santy.
Advertised
Everything's on counter now. Are we liking?
Check out the rest of the Christmas collections we've shown you, here!