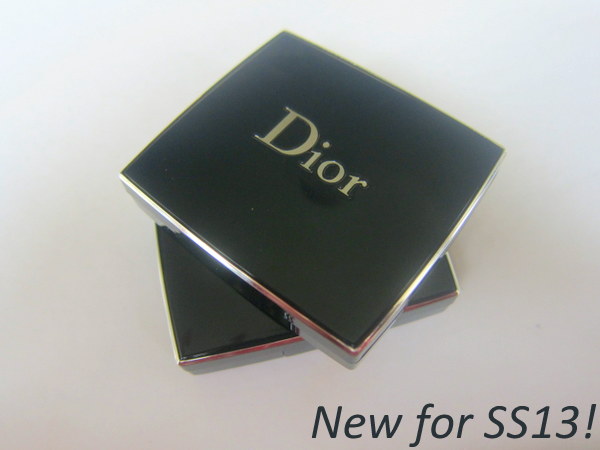 Keeping the new mascara company, the Diorshow Mono Eyeshadows have also launched this spring. A range of 18 new single shadows, these are divided into three colour families - nude, pop and smoky - that include both shimmers and mattes.
Dior's eye products are really strong and these shadows are of characteristically high quality: smooth and almost creamy to the touch, they're gorgeously soft, blendable and all-round great to work with.
I have two of the shades to show you, from both the nude and smoky colour palettes, and while they're not as complex as some of the colours in the range, very nice they are too. The misleadingly named Greige is actually a peachy fleshtoned shade that isn't a million miles away from my natural skintone.
Advertised
Camouflage is a khaki shimmer that when used dry, has a sophisticated, satin finish. Used wet, the iridescent sparkliness comes into play. I like to have options, but in all honesty I rarely use eyeshadow wet and like this best blended in my crease for an understated daytime look that works well with my brown eyes.
Packaging is seriously swanky, too. Each shadow comes in the signature navy compact, complete with matching velvet pouch, and embossed with the Dior logomania motif. They have a handy little mirror in the lid, and come with two sponge applicators (which I immediately discard).
Advertised
But here's the rub: these come in at a very spendy €30 each. I know - ouch. While they're seriously good, they are also seriously spendy, and you would want to be in love with a shade before parting with that sort of dosh. I do think there are one or two in the line that could tempt me, so I predict a serious swatchfest at my nearest Dior counter (they're out now). And you?