 I love having bits and pieces of designer makeup in my bag. I'm fickle that way. I have a special makeup bag for going out with bits of Chanel and YSL and Dior (a wonderful red lippy) in it just so I can whip out my compact emblazoned with Double Cs in front of other people - they don't know my usual foundation is Catrice! Don't judge me, you do it too! (Don't you?)
Anyway, I tried out Diorshow Kohl and have to say I was disappointed. But first, I love the packaging - it's very sleek and I like the twisty mechanism for the nib. There's a whole lot of crayon in there so at least you know it would last a good while.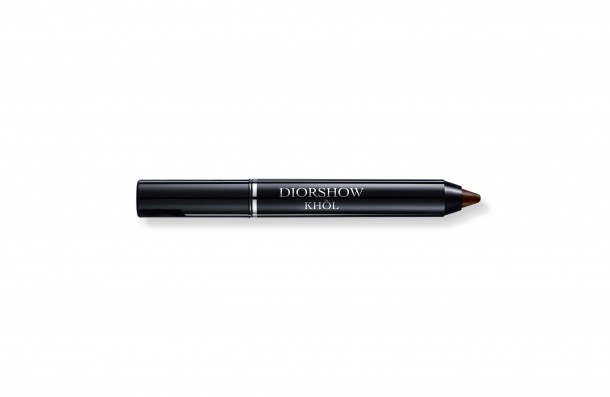 It has other good qualities too. I the little bit of shimmer within the colour is lovely for the sext smoky look and the size of the nib is just right. Sometimes crayon-like kohls can just be too thick.
Advertised
However, while it looks good and strong in the swatch above it takes a good bit of layering (unless you want to squash your eyeball) to get the same effect on your lid. It is blendable though, I'll give it that.
My main problem with it is its staying power. Because it doesn't. I don't take issue with having to carefully apply kohl, it's the fact that it wore off after only a couple of hours that annoys me. I was shocked when I looked in the mirror and it was all faded. My Isadora eyeshadow had stayed completely put.
So yes, it would look great in my going out makeup bag but after a short while it doesn't look so great on my peeper lid.
Have you tried Dior makeup? How do you find it? We're big fans of Dior Airflash and other foundations but this just doesn't tickk all the boxes.