 If you are the owner of dehydrated or dry skin, you know that flaky skin does not make for airbrushed-looking foundation. But there is a little miracle worker that can solve the cracked makeup problem.
This illuminating moisturiser is an old reliable MAC product. However, some people are confused about what exactly to do with it. You may have heard about this little pearly gem before, called Strobe Cream. Is it a moisturiser you ask? Or a highlighter? Is it a primer? Well, in essence, it's all three.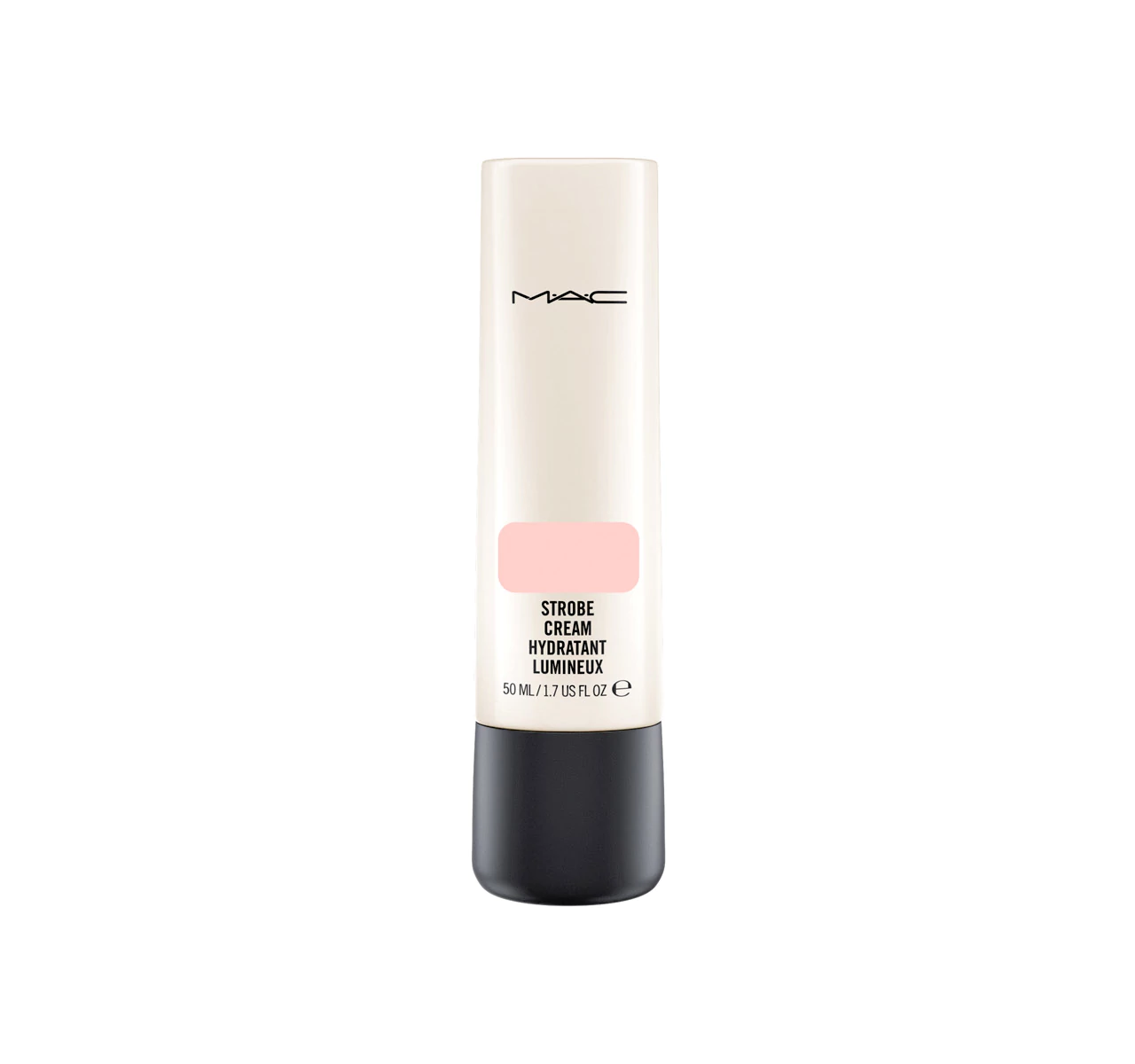 There are a few different ways to use it depending on the level of oil in your skin. In my case, oil levels are very low. My technique is to apply it to my skin first in the affected areas, cheeks, forehead and nose. You immediately see its pearly effect on your skin. Then, I apply a little of my foundation to the back of my hand and a pea sized amount of strobe cream. Using my foundation brush, I mix the two together and apply to my face as usual.
Advertised
If you have dry skin that tends to get shiny after some time wearing makeup, I recommend just applying this lightly as a base before your foundation. It will act like a primer, as it conditions your skin with its cocktail of vitamins and green tea. Its iridescent particles will give you a soft highlight and blur the look of dry skin.
If your skin is oily but also dehydrated you could use this as a liquid highlighter. First, apply your foundation and your powder products. Next, just dab a little along the higher planes of your pace using your ring finger.
Have you ever used Strobe Cream? How do you use it?