 Image Skincare keep coming out with new weird and wonderful formulations to keep our skin in check, and this new product is our Product of the Week
This latest one is quite an innovative little nugget. I love to find something new and different that is not a gimmick, and this gel-to-water cream from Image Skincare is just that. Sounds strange, a 'gel to water' texture, but the effect is quite divine.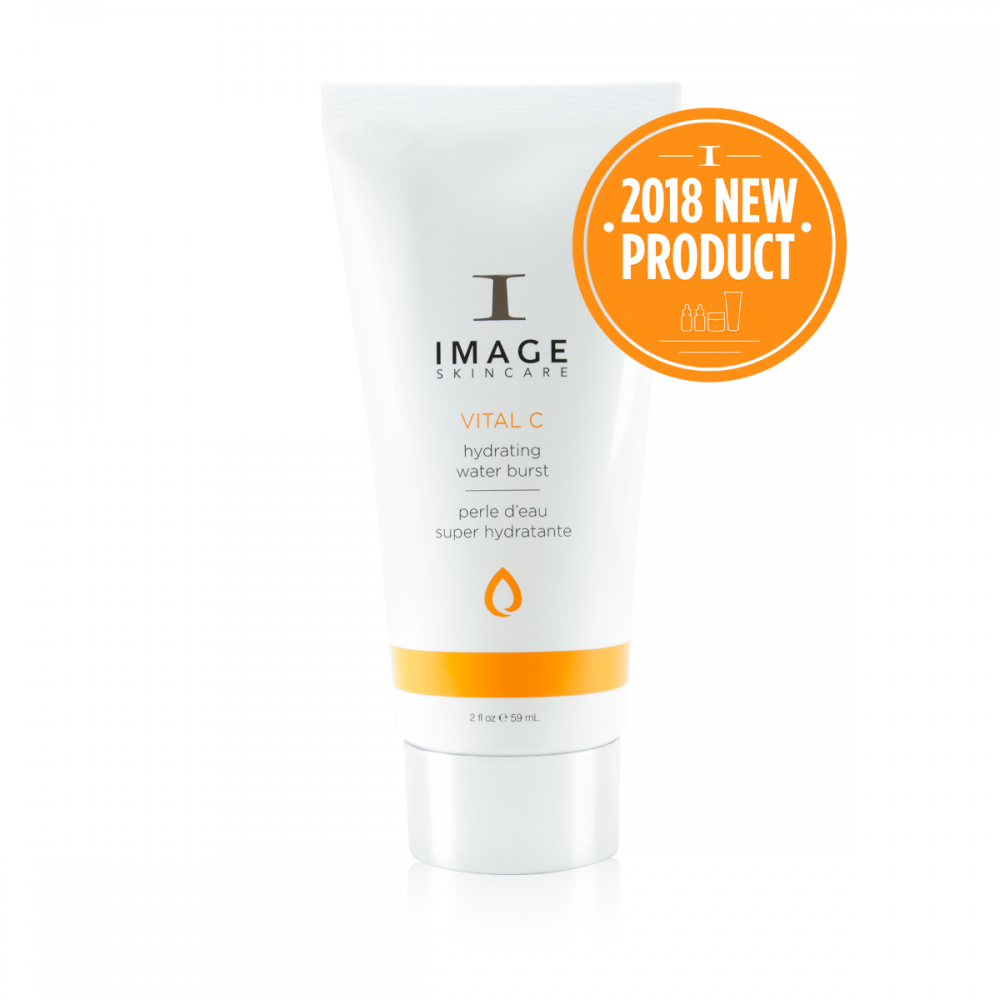 The Image Vital C Hydrating Water Burst is a new addition to the very versatile and popular Vital C range. It's great for just about anyone who is needing a hydration/radiance boost and who can say they don't need either of those things?
Advertised
It's a lightweight texture from the start. The instructions say to apply a cherry-sized amount, which turns out is the perfect amount to cover your face, neck and decolleté. (I would normally consider cherry-sized a lot - I'm a waste-not-want-not kinda gal). If you've already got your top on and just want to moisturise before running out the door, though, half the amount will do.
After that, you're instructed to rub it into your skin vigorously to activate the ingredients. So I went at my face with speed in upward circular motions (always upwards to help to defy gravity). The texture quickly changed from gel to watery. It was a pretty lovely sensation. I love the feeling of water on my skin, but usually after washing my skin with just water, it feels dry. This is like super-nourishing water, enriched with vitamin C, antioxidants, hyaluronic acid and peptides, so your skin feels the opposite of dry when you are finished your vigorous rub.
The after-texture is like silk. It doesn't quite disappear into the skin completely; it's like it leaves a hydrating veil on the surface of your skin. As for where this fits into your skin care regimen, you could add it in in a few ways. It can simply be your daily moisturiser. You can use it alone or after your serum. If you have oily skin, it would be lovely to use at night before bed as an overnight hydrating treatment. I used it with my usual Vitamin B serum underneath and SPF on top of it. And my skin is happier for it.